Latest Tourism Updates on September 4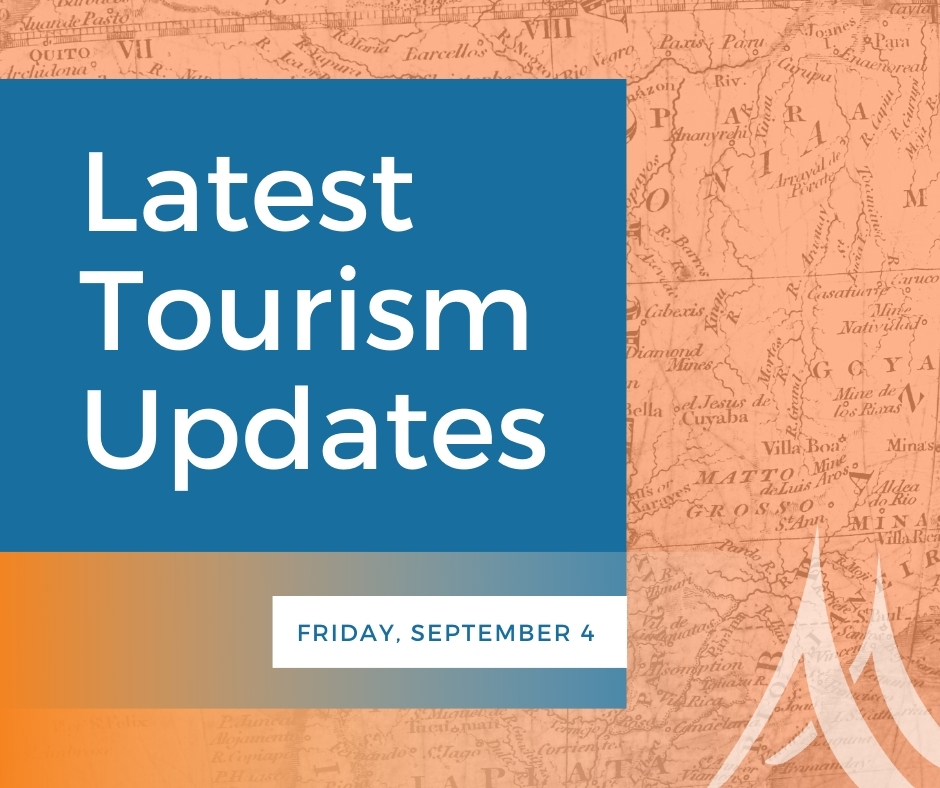 This is Authentic Asia's weekly tourism newsletter. We provide our partners with the latest updates related to the tourism industry at the destinations we deploy including: Vietnam, Cambodia, Laos, Myanmar and Thailand.
Below is the information for the past week.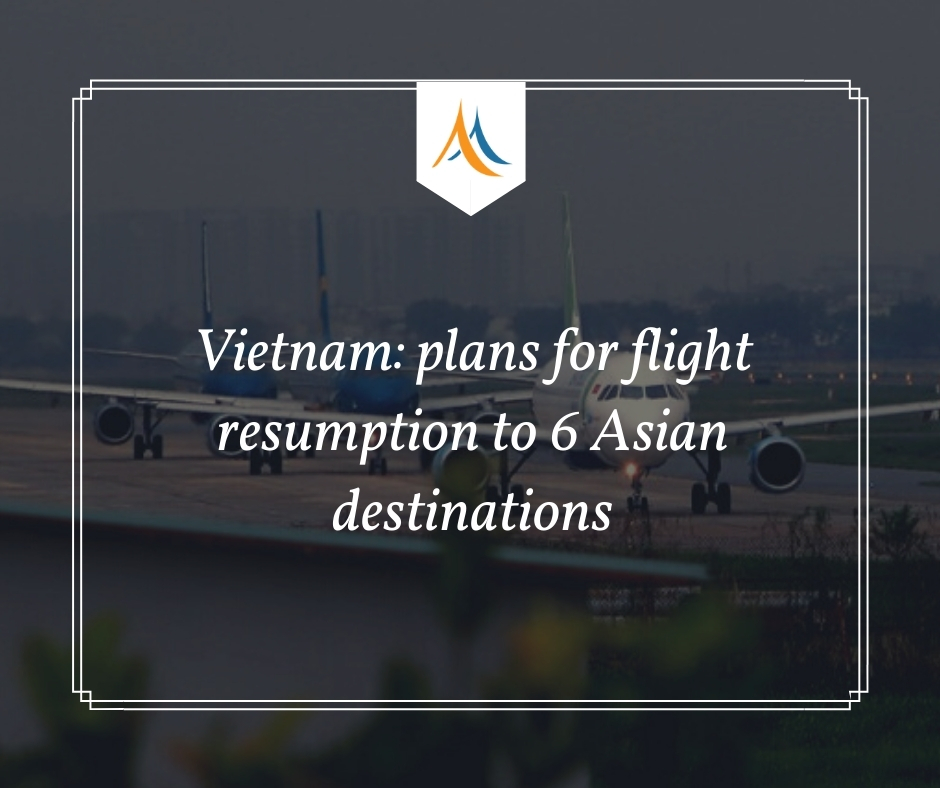 Vietnamese aviation authorities have prepared detailed plans for resuming commercial flights to some Northeast and Southeast Asian destinations this month.
Dinh Viet Thang, head of the Civil Aviation Administration of Vietnam (CAAV), said the Ministry of Transport and other relevant agencies will submit the plans on Thursday to the National Steering Committee for Covid-19 Prevention and Control, asking for flights to be reconnected to Guangzhou, Seoul, Tokyo, Taipei, and Cambodia and Laos.
Once the services resume on September 15 all foreign passengers will be quarantined on arrival.
Around 5,000 people are expected to fly into Hanoi and Ho Chi Minh City every week.
There will be two weekly round trips on the HCMC-Guangzhou (China) sector.
Vietnam Airlines or Pacific Airlines will operate one of them and a Chinese carrier, the other.
There will be two weekly services on the Hanoi-Tokyo and two HCMC-Tokyo routes, with Vietnam Airlines and Vietjet Air allocated one sector each.
On the South Korea route, Vietnam Airlines will fly to Seoul from Hanoi and Vietjet Air from HCMC, both once a week.
Vietnam Airlines is scheduled to fly on the HCMC-Taipei (Taiwan) sector, and Vietjet Air the Hanoi-Taipei route.
To Laos and Cambodia, aviation authorities have proposed one flight a week by Vietnam Airlines.
According to the CAAV proposal, passengers arriving in Vietnam must have been in these Asian destinations for at least 30 days prior to boarding the flight. Transit passengers will not be allowed in.
Passengers must furnish a certificate showing they tested negative for the novel coronavirus within three days before departure.
On arrival, they would undergo rapid testing for Covid-19 with the costs covered by the airlines. They will have to pay for their quarantine.
The CAAV has petitioned the Ministry of Health to announce quarantine requirements for passengers upon entry and publish a list of real-time PCR labs in the country for foreign passengers since they might need a Covid-19 testing certificate before leaving Vietnam.
Vietnam suspended all international flights on March 25. Many foreigners who have been kept out of Vietnam due to travel restrictions have pleaded with the government to reopen the borders and resume international flights so that they could reunite with their families.
China, Japan and South Korea are Vietnam's biggest foreign investors and also send the largest number of tourists to the country.
Vietnam has had 1,046 Covid-19 cases and 34 deaths so far.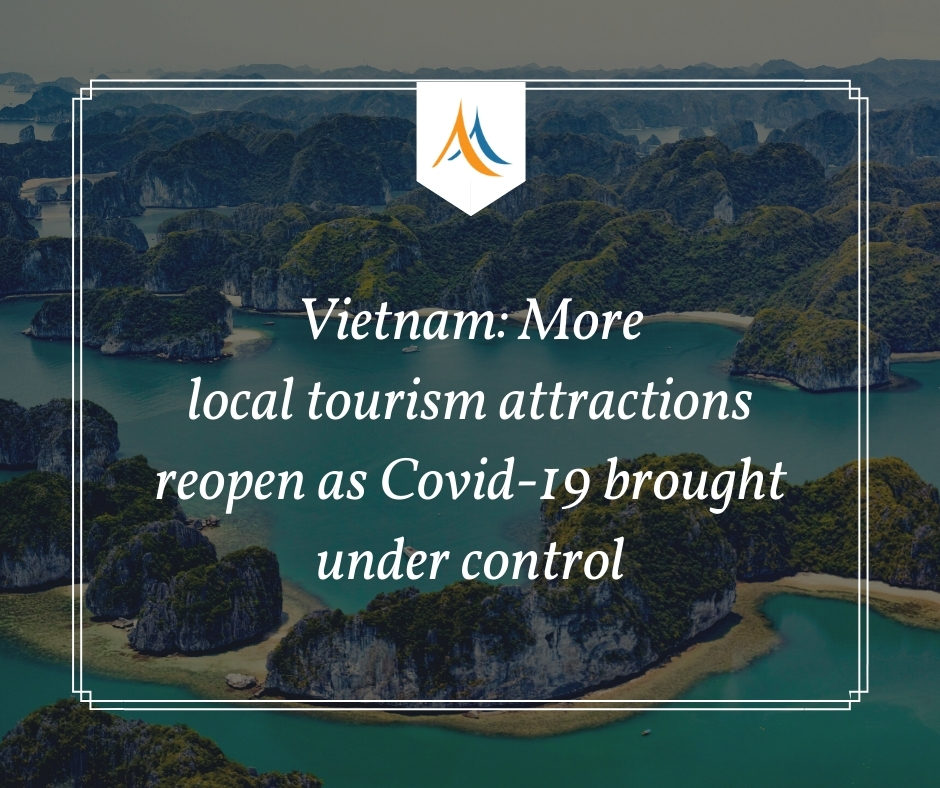 With Vietnam's new Covid-19 outbreak contained, some localities have allowed beaches and entertainment services to reopen though anti-pandemic measures remain in place.
Quang Nam in central Vietnam, home to UNESCO heritage sites - Hoi An ancient town and My Son Sanctuary, reopened public beaches from Thursday. The province boasts a long coastline of 125 km and is home to the beautiful Ha My, Cua Dai and An Bang beaches, as well as Cham Islands.
However, beach-goers are required to keep a distance of two meters.
My Son Sanctuary, a complex of abandoned and partly ruined temples constructed between the 4th and 14th centuries by Cham ethnic people, reopened to visitors starting from Thursday.
Earlier, Quang Nam was a major Covid-19 hotspot, boasting the second highest number of domestic infections at 96 after Da Nang since July 25 as a second Covid-19 outbreak returned to the community.
Hoi An, a famous tourist town, ended its social distancing measures last week and allowed restaurants, food stalls and tourist attractions to reopen though most of the town remained deserted.
Nearby Thua Thien-Hue Province, home to the former imperial capital of Hue, reopened karaokes, massage parlors, bars and cinemas from Thursday.
Northern port city Hai Phong allowed entertainment businesses like karaoke parlors, dance clubs and bars to reopen from Tuesday, encouraging residents to wear masks and avoid large crowds.
Ba Ria-Vung Tau, home to popular beach town Vung Tau, also allowed "non-essential" services like karaoke parlors, bars and dance clubs to resume operations from Tuesday, as well as cultural festivals, religious events and sports. However, Vung Tau has still kept its public beaches close.
Last month, acting Health Minister Nguyen Thanh Long said "the outbreaks in Da Nang, Quang Nam, Hai Duong and other localities are basically under control."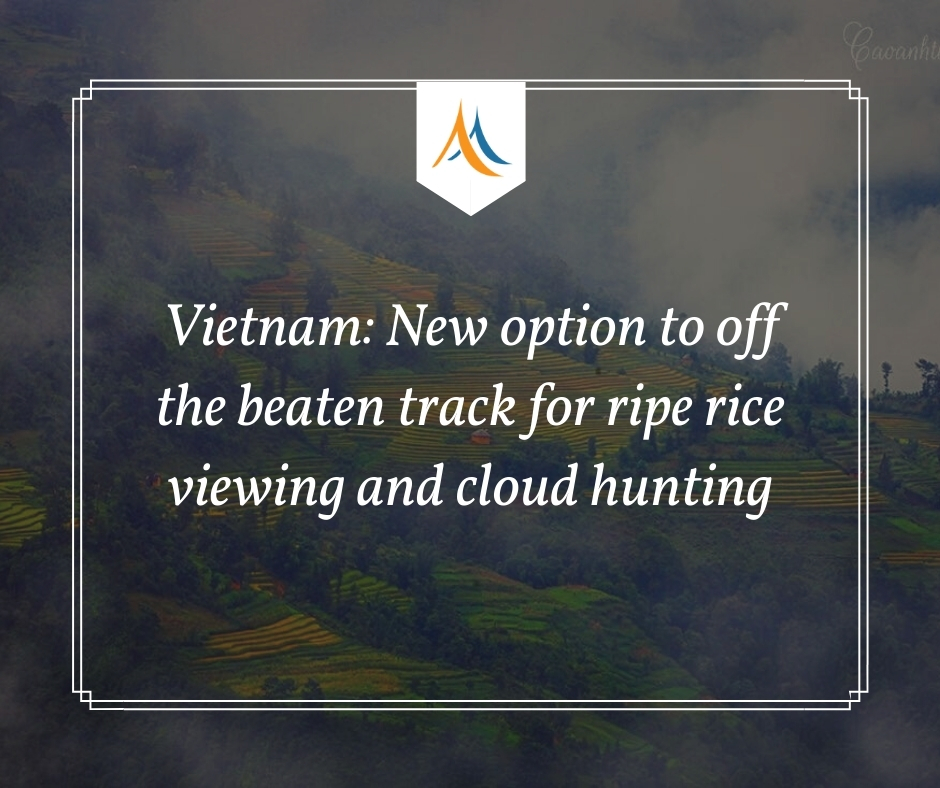 The smooth golden terraces are not only available in Mu Cang Chai, Ha Giang. This September, up to Y Ty Plateau, you will also encounter a beautiful golden rice season!
Y Ty commune, located about 100 km from Lao Cai city, is a beautiful destination during the rice ripening season. The time to blindly see Y Ty ripe rice is in the first two weeks of September, when the fields start to harvest, and then comes the "cloud hunting" season.
Unlike terraced fields in other places, when traveling to Y Ty, you may suddenly encounter sea of ​​clouds overflowing in the field. September is not the season for cloud hunting in Y Ty. The autumn clouds are only gently floating, but they fall close to the field, making the wandering people think they are lost in some dream place in the heart of Y Ty. The winding terraces embrace the sparkling fields, reflecting sunlight and clouds, creating the magic of Y Ty.
September - October is the time when young people love to move and photographers flock to Y Ty to "hunt" photos of Y Ty ripe rice season. Terraced fields in Y Ty and a number of neighboring communes such as A Mu Sung, A Lu, Ngai Thau ... followed the rugged mountain slopes, stretched down to the valley like a sea of ​​gold.
But Y Ty is not just clouds and rice. Y Ty colors are also attractive by the poor people's lives. Simple, simple but simple, innocent and its breath is what many people seek.
If you are looking for a great schedule to visit Y Ty during your Vietnam tour, please contact Authentic Asia for further assistance!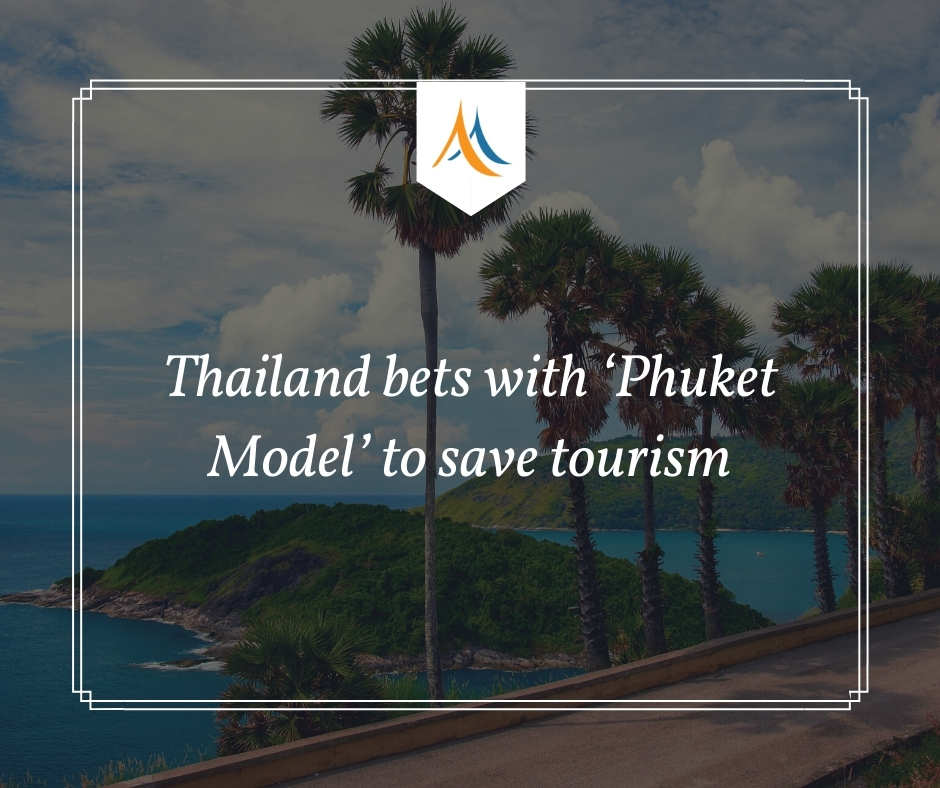 The Phuket model is proposed to help economic recovery and tourism in famous localities of Thailand. Thailand's Minister of Tourism and Transport Phiphat Ratchakitprakarn said Phuket will be a pilot site allowing foreign tourists to visit.
According to the plan, foreign visitors to Phuket will have to stay in a fixed area of ​​1km radius for 14 days. Then, if they test negative for COVID-19, they will be allowed to travel within Phuket province. To travel to other provinces of Thailand, visitors will have to quarantine for another 7 days.
It is expected that foreign tourists can come to Phuket from the beginning of October 2020 and so far it is estimated that about 100,000 people are ready to travel. Phuket Tourism Association President Sarayuth Mallum said the opening plan was aimed at only a limited number of tourists. "We will only allow foreigners who have been in Phuket to come back and be ready to stay for a long time," Mr. Sarayuth said.
According to The Thaiger, the government can apply a new type of visa that allows visitors to stay in the country for up to 9 months.
The Phuket model can be deployed to 6 other regions of Thailand if the government gives the green light.
There are still many concerns
However, Mr. Sarayuth expressed concern about the protection of locals of the Phuket model. "The private sector only wants to receive a small number of foreign tourists and they have to be monitored and tested until they are sure they are completely free of the virus," he said. Phuket Chamber of Commerce President Thanusak Phungdet suggested that visitors received in the first phase of October 2020 should be long-term residents such as international students, medical tourists and those with families and businesses. in Thailand.
Meanwhile, Chalermlak Kebsap, leader of the coastal town of Patong, said many residents are not confident about the government's Phuket model. "We are not sure the plan will be implemented closely but we have to open the door. People are struggling, businesses have to close. We don't want a lot of money, we just want to overcome and be healthy," said Chalermlak to speak.
The Bangkok Post reported that many locals believe that the Phuket model is more beneficial for hotels and tourists, while increasing the risk of infection.
Even so, Phuket's deputy leader Pichet Panapong reassured that the province had prepared the necessary measures to support the opening. Accordingly, foreigners who want to come to Thailand must get permission from the Thai Embassy in the host country and be quarantined for 14 days. They must test negative for COVID-19 within 72 hours of flight and must have health insurance worth $ 100,000.
Mr. Chalermphong Sukhonthaphon, director of Vachira Phuket Hospital, said that if it opens, visitors' risk of COVID will be about 5 out of 1000 people. However, the Thai Ministry of Health held drills to deal with the risk of an outbreak.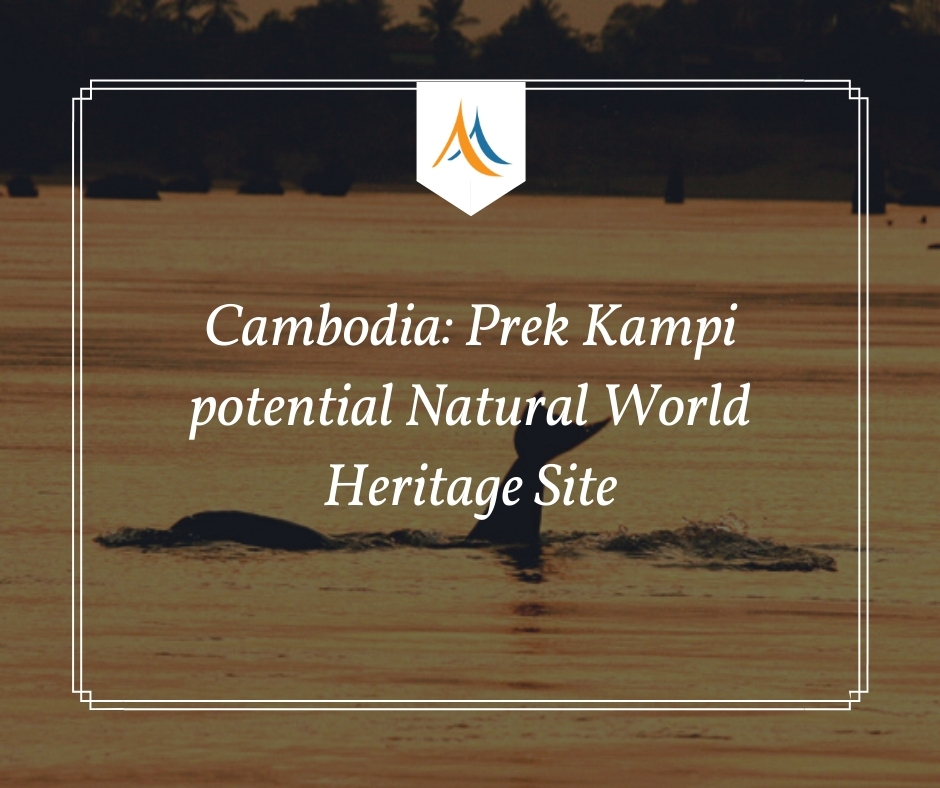 The Ministry of Environment is currently considering putting Prek Kampi on a tentative list to send to UNESCO, to potentially become a Natural World Heritage Site.
Spokesman for the Ministry of Environment, Neth Pheaktra, said yesterday: "The ministry is studying the site to prepare a report for UNESCO. Prek Kampi is home to the most dolphins in Cambodia, and in 2017 we had 92 in total."
Pheaktra also said the ministry is working hard to study more of the site, to create a detailed report to submit to UNESCO.
He said: "If the request is accepted, Cambodia will have a new heritage tourist site which will boost the country's tourism industry."
"The dolphins are very rare and are on the International Union for Conservation of Nature's (IUCN) red list," he added.
He also stated the importance of Lbak Khoan, as it is where many freshwater dolphins live.
"The dolphin conservation area, Lbak Khoan, on the border between Cambodia and Laos, is an important habitat for freshwater dolphins," he added.
According to the ministry's report on Irrawaddy dolphins, they are one of the 58 aquatic species that is protected under a government sub-decree of August 12, 2009.
According to the summary report, between 2015 and 2017, 12 new dolphins were discovered, making the total 92 in 2017.
The report says the conservation of Mekong dolphins remains a major challenge as there are many threats, including fishing nets in their habitats, the use of dams, and the impact of hydroelectric dams on the upstream areas.
It says a total of 72 guards are permanently stationed at 16 checkpoints, 11 of which are located along the Mekong River in Kratie province and five on the Mekong River in Stung Treng province.
The Fisheries Administration is working with WWF to determine the current population of dolphins in the area, which they expect to have decreased since 2017.