Cambodia Essential guide: Health and Safety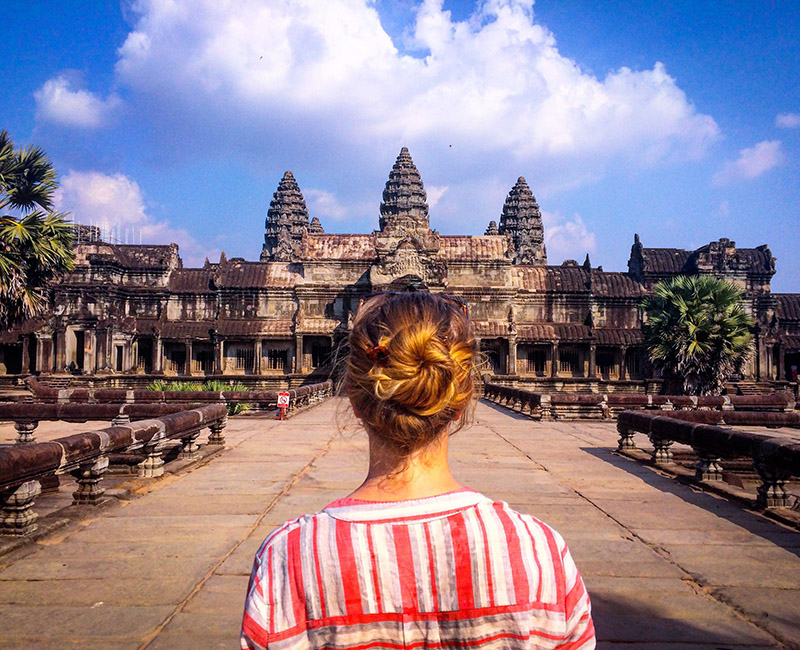 Hope for the best and prepare for the worst, especially when you travel abroad or enter a new country, far away from your homeland. In this case, health and safety are one of the few important things that foreign travellers should be careful of, when visiting Cambodia.
Vaccination
There isn't any risk of yellow fever in Cambodia.
However, there still is a certificate requirement. According to International Health Regulations, travellers more than 1 year old arriving from countries with risk of yellow fever transmission or those who have transited for over 12 hours through an airport of a country with risk of yellow fever transmission need to show a yellow fever vaccination certificate.
Some vaccinations that are recommended for most travellers to Cambodia:
Tetanus bacteria are present in soil and manure. This bacteria can be introduced through open wounds like a puncture wound, burn or scratch.

To prevent this, travellers need to thoroughly clean all wounds and seek appropriate medical attention.

Hepatitis A is a viral infection transmitted through contaminated food, water or by direct contact with an infectious person. Symptoms are often mild or absent in young children, but the disease can become more serious with advancing age. Recovery can vary from weeks to months. Following hepatitis A illness immunity is lifelong.

Those at alarming risk include travellers who visit friends and relatives, long-stay travellers, and those that visit areas of poor sanitation.

To prevent, all travellers should be careful with personal belongings, food and water hygiene.

With its well tolerance and long-lasting protection, hepatitis A vaccine is recommended for every previously unvaccinated traveller.

Typhoid is a bacterial infection which is transmitted through contaminated food and water. 

Vaccination is recommended for most travellers, especially those visiting friends or relatives, those being in contact with an infected person, young children, frequent or long-stay visitors visiting areas where sanitation and food hygiene are most likely to be poor, and laboratory workers who may handle the bacteria for their work.

To protect yourself, all travellers should take care of personal, food and water hygiene.
There are also some vaccinations that only some travellers need: Cholera, Hepatitis B, Japanese Encephalitis (JE), Rabies and Tuberculosis (TB). 
Medicine & Hospital
Cambodia, in general, does not have good public health facilities. In Phnom Penh, there are private clinics and hospitals that are better equipped but vary in quality and usually charge very high. A number of treatments and procedures may not be available in Cambodia. For that reason, you should prepare adequate travel health insurance before your trip and ready for evacuation in case of serious medical issues. Make sure you also have access to your bank or any possible payment to cover your medical fee.
If you have your usual dose of medicine, make sure that you have a prescription from your doctor in your homeland and prepare enough medicine during your trip. Because there would be medications that you can barely find in Cambodia, not to mention that some sell out of date products.
Safety
Scams and opportunists are everywhere. They often take advantage of the crowded places, mostly places that have many tourists to steal, trick and other wrongdoings. While the authority is doing their job controlling the situation, travellers, particularly foreign visitors should prepare themselves first.
During the daytime:
Guard your smartphone cautiously and don't take valuables out with you unnecessarily when you're on the street stuffed with people.

Keep your important documents, money and other valuable belongings inside a hotel safe.

Only give your important documents (visa, passport, id, …) to real officers. In case of suspicious actions, you can ask them to show their badge. Some locals can disguise and trick you.

Avoid placing bags in the front basket of bicycles

Be cautious of pickpockets, especially on public transport and in crowded areas.

If you travel by bus, make sure to secure your cash and valuables. There have been incidents reported that items have been taken from asleep traveller's bags.
During the nighttime:
Be extremely vigilant travelling at night, especially when you travel by bicycle or motorcycle alone. Always travel close to well-used, well-lit roads and carry a personal alarm if possible.

Do not walk alone in isolated areas late in the night.

Avoid abrupt or confrontational behaviors in general

Only follow marked paths in remote areas (because of the possible presence of landmines)

Do not accept any drinks from strangers
With great health and safety caution, problems above can not get in your way of enjoying interesting holidays in Cambodia. If there is any emergency, take a deep breath and you will find a way out.