What to know about traveling during Tet holiday Vietnam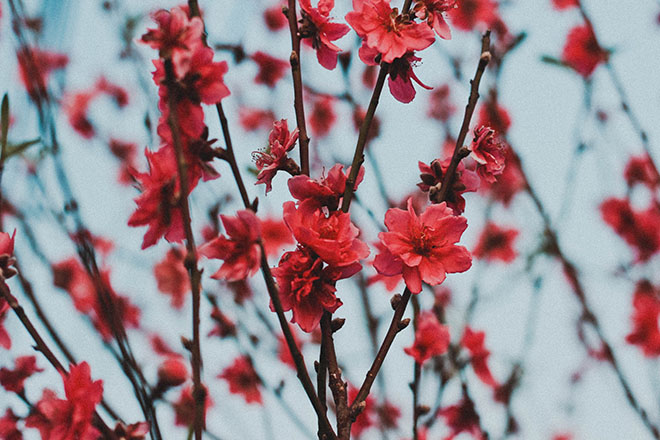 Lunar New Year (Tet holiday) is a a very special occasion for travelers to have the authentic cultural experience in Vietnam since it's the most important holiday to every Vietnamese- when everyone changes their daily routine just to welcome the new year. So a journey to Vietnam during Tet holiday may  completely change what you know about this country. And of course, there are special tips for a special journey.
When is Tet holiday?
Vietnam as well as many other countries in Asia - uses two types of calendar at the same time: lunar calendar and solar calendar. While the solar calendar (international calendar) is mainly used for daily activities, lunar calendar is used for significant events in life such as building or moving house, getting married, funerals and national holidays.
Due to the different method of calculating time and date, these two calendars' New Year's Eve aren't alike. Lunar New Year usually comes one or two months later than New Year ( about January or February). 2020's Tet holiday starts on January 25th .
While the solar calendar uses numbers to represent time, the lunar calendar uses 12 zodiacs to represent years, months, days and even hours, minutes. In order, the zodiac animals are: rat, ox, tiger, cat, dragon, snake, horse, goat, monkey, rooster, dog and pig. Each animal represents a year, so the zodiac cycle repeats every 12 years (for example: 2008 and 2020 are the years of Rat, 2010 and 2022 are the years of Tiger…). During Tet holiday, you may see the animal statues, pictures and decorations everywhere because the 12 zodiacs are extremely important, they're not only symbols of the animals in the calendar, they play a major role in the life of Vietnamese, including character, marriage, career, fortune,…
What's special about this holiday?
1. Longest holiday in Vietnam
Although the official time of Tet holiday is the first 3 days of the year according to lunar calendar, in reality people often start to prepare for Tet a half month in advance, and Tet's cheerful atmosphere still remains until day 15th of the first month (first full moon ceremony) even after everyone has come back to daily routine.
Travelers can choose to come to Vietnam before or on Tet holiday, each period of time brings a completely different experience. For example: Before Tet, the markets and streets are all busy, flowers and plants are sold everywhere. On Tet, all shops, restaurants closed to have some days off, the city becomes really peaceful.
2. Wide range
Tet is a national holiday, all three regions of Vietnam welcome Tet together. The streets are splendidly decorated with flowers, spring festivals are held throughout the country. Every area has its own way to celebrate Tet, so wherever you go in this country, tourists will be able to feel the cozy atmosphere of the spring.
3, Precious time
Vietnamese people often call lunar New Year as "Reunion holiday", because no matter where they are, no matter how far they are from home, they'll come back to welcome the new year with family. Even the souls of the ones who passed way are also invited to reunite with their descendants.
This is also a time of joy and hope, all sorrows and loss of the previous year are put aside, debts are paid, faults are forgiven, everyone prays for a more successful year with the smile on their face, no one talks about bad things, they only share the happy moment with family and friends, give them the best wishes for the upcoming year.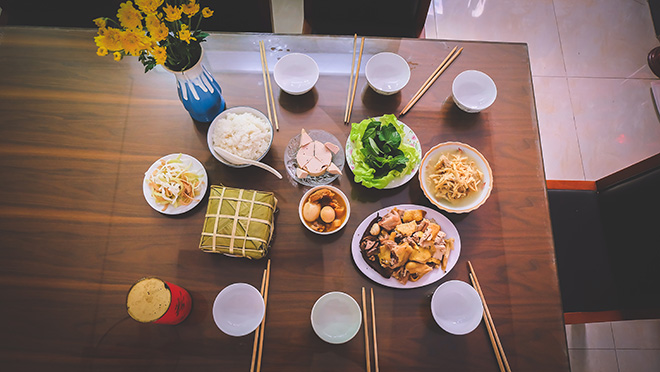 4. Noble customs
Vietnamese people really respect their origins, so despite modernization, many customs and traditions are still preserved over hundreds of years. There are popular customs such as giving lucky money, visiting relatives, going to pagodas, … there are also interesting customs with specific styles of each region, travelers can clearly see that in the meals of Tet holiday in each region.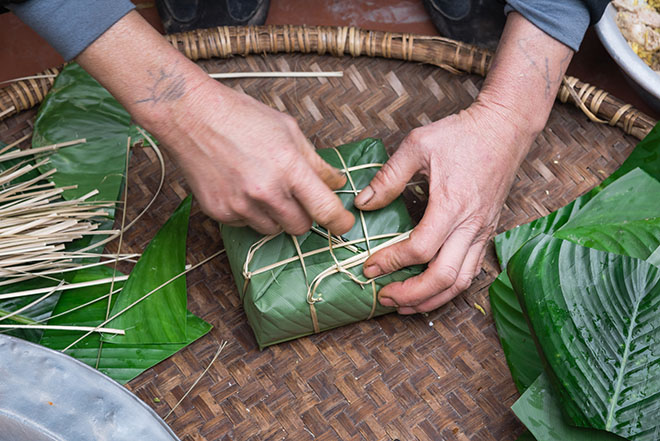 Making Chung Cake is a tradition of Tet holiday
Useful tips for travelers during Tet holiday
1. Transportation and accommodation
Because a large number of people generally go back to their homeland, coach/train/plane tickets during the holiday are nearly fully booked, booking tickets for long trips by is really difficult in Tet holiday. Even when the tickets were successfully booked, the transportation is overcrowded, this may badly affect your journey. So plan your trip in advance and book tickets at least 2 weeks before Tet and try not to travel long distance on the days leading up to Tet.
On Tet holiday, there are a lot of tourists come to Vietnam (especially ones from neighboring China-who also celebrate Lunar New Year at the same time as Vietnamese). So make sure you book a room in advance to get the best accommodation with best price.
2. Administrative procedures
During Tet holiday, the airport still operates as usual and procedures on visa, passport, currency exchange can still be done easily. However, administrative agencies and banks throughout the country are closed these days, so checkout your visa validity, passport, cash carefully and keep the hotline number of your country's embassy in mind in case of emergency situation.
3. Shopping
Before and during Tet holiday, the price may be much higher than usual, this is understandable, but be careful and learn how to bargain properly so as not to be purchased at a high price, however, you should not bargain in the first days of the year because Vietnamese people consider this as rude and may bring bad luck to their business.
On the first 3 days of the year, most restaurants, shops and stores don't run, if you're lucky enough, you may find some restaurants opening but with high prices, so prepare food and necessities before Tet in case you can not find any on Tet holiday.
4. Sight-seeing
Like shops and restaurants, most of places will be closed during Tet including museums, mausoleums, indoors exhibition place and art houses. So check specific information in advance on the internet or choose the most suitable places for your itinerary: for examples, beaches, natural landscapes such as forests, mountains, rivers…, places to held spring festivals such as temples, pagodas…
Above are some useful tips that may help you plan a convenient, safe and memorable trip to Vietnam on Tet holiday. If you're still wondering about where to go, what to do, what to eat, check out Authentic Asia's expert guide for traveling during Tet holiday all around the country : All about Lunar New Year in Vietnam. You'll find everything you need to know about this special occasion.