Cambodia Essential guide: Visa Policy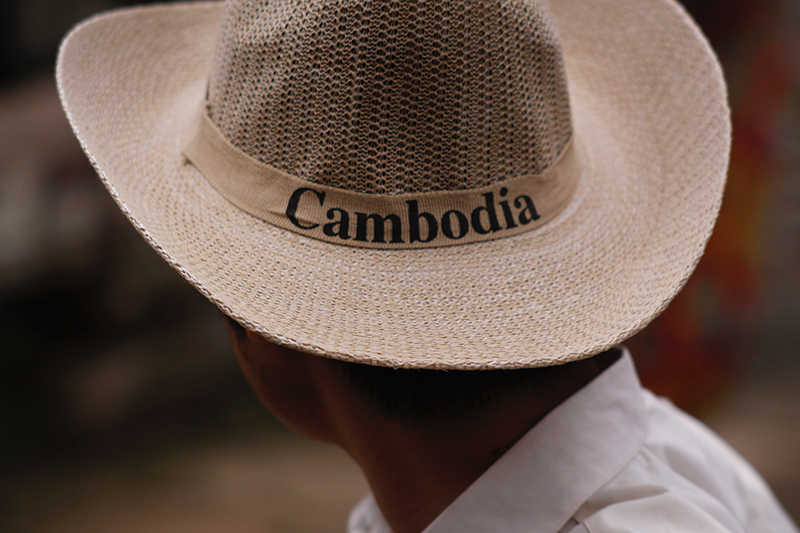 You could forget a couple of pants or even your phone charger but one thing for sure you must not forget is your Visa. In my first few attempts to travel abroad, which I have to prepare everything myself, all things related to Visa freak me out because if one thing goes wrong then our travel would be gone. This article will help you navigate your way through all things related to Visa when travelling to Cambodia. 
Cambodia's Visa Exemption Policy
Visa exemption will actually be a blessing if you come from a country in the list below. Your passport is enough of an approval when crossing Cambodia's border. Travellers having normal passport of these following countries do not require a visa for Cambodia in up to 30 days (unless otherwise noted)
Singapore

Vietnam

Indonesia

Laos

Malaysia

Philippines

Brunei (14 days)

Seychelles (14 days)

Thailand (14 days)
Those having diplomatic passport of Belarus, Brazil, Brunei, Bulgaria, China, Cuba, Ecuador, Hungary, India, Indonesia, Iran, Japan, Laos, Malaysia, Mongolia, Myanmar, Peru, Philippines, Russia, Seychelles, Singapore, Slovakia, South Korea, Thailand, Uruguay and Vietnam do not need a visa for Cambodia.
If you are not from any countries listed above, don't worry because you can obtain your visa on arrival.
Visa on Arrival:
It takes $30 for travel visa and $35 for business visa, for a maximum stay of 30 days. In case you want to extend, it's totally possible. Remember to bring your passport-sized photo too. And another important thing is your passport (which requires to be valid for at least 6 months from the expiry date).
2 things to notice: First is to make sure your passport is stamped on arrival. Second and more important is to keep the departure form. Take good care of the departure form because once you lose it, you'll have to contact immigration officials before leaving the country to make alternative arrangements.
There are many places where you can obtain your Visa upon entering Cambodia: airports and international check-points. Normally, after your flight, you will get your visa in these 2 international airports. 
Airports:
Phnom Penh International Airport

Siem Reap International Airport

Cambodia-Vietnam Border Check-point

Bavet International Check Point (Svay Rieng Province) / Tay Ninh, Vietnam

Kha Orm Sam Nor International Check Point (Kandal Province) / An Giang, Vietnam ("Chau Doc crossing") 

Tropeang Sre International Check Point (Kratie Province) /nBinh Phuoc Province, Vietnam

Prek Chak International Check Point (Kampot Province) / Kien Giang, Vietnam (Ha Tien crossing)

Phnom Den International Check Point (Takeo Province) / An Giang, Vietnam 

Oyadav International Check Point (Rattankiri Province) / Gia Lai Province, Vietnam 

Tropieng Phlong International Check Point (Kampong Cham) / Xa Mat, Vietnam

Banteay Chakrey International Border Check Point (Prey Veng Province) / Dong Thap, Vietnam

Samrong International Check Point (Svay Rieng Province) / Long An Province, Vietnam

Cambodia-Thailand Border Check-point 

Cham Yeam International Check Point (Koh Kong Province) / Trat, Thailand

Poi Pet International Check Point (Banteay Meanchey Province) / Sa Kaeo, Thailand

Osmach International Check Point (Odor Meanchey Province) / Surin, Thailand

Anglong Veng International Check Point (Banteay Meanchey Province) / Sisaket, Thailand

Prum International Check Point (Pailin Province) / Chantaburi, Thailand

Doung International Check Point (Battambang Province) / Chantaburi, Thailand

Cambodia-Lao Border Check-point

Dong Krolar International Check Point (Steung Treng Province) / Champasack, Laos
Visa before arrival - eVisa
To save time, many travellers nowadays choose to sign up for a eVisa (online Visa) before entering Cambodia. Steps are very easy to go through. With only a few clicks and some pictures uploaded, you can download your eVisa and print it out.
Online visa or eVisa is managed by the Ministry of Foreign Affairs & International Co-operation in Cambodia. You can log into their website to get your own eVisa.
It takes $36 for a Tourist eVisa. We recommend that you register at least 2 weeks prior to your departure. 
There are 5 steps:
Security: You enter a security code to verify.

Application: You fill in your personal information, travel details and passport details. Prepare a self-portrait and a picture of your passport.

Review: They will check your information.

Payment: You can use either one of these payment methods: VISACard, MasterCard, UnionPay, AliPay.

Complete: In the end, you will receive the eVisa PDF.
But remember that eVisa is only acceptable in these mentioned checkpoints:
Phnom Penh International Airport

Siem Reap International Airport

Sihanoukville International Airport

Cham Yeam (Koh Kong Province) (from Thailand)

Poi Pet (Banteay Meanchey Province) (from Thailand)

Bavet (Svay Rieng Province) (from Vietnam)

Tropaeng Kreal ((Stung Treang Province)) (from Laos)