Latest Tourism Updates on September 18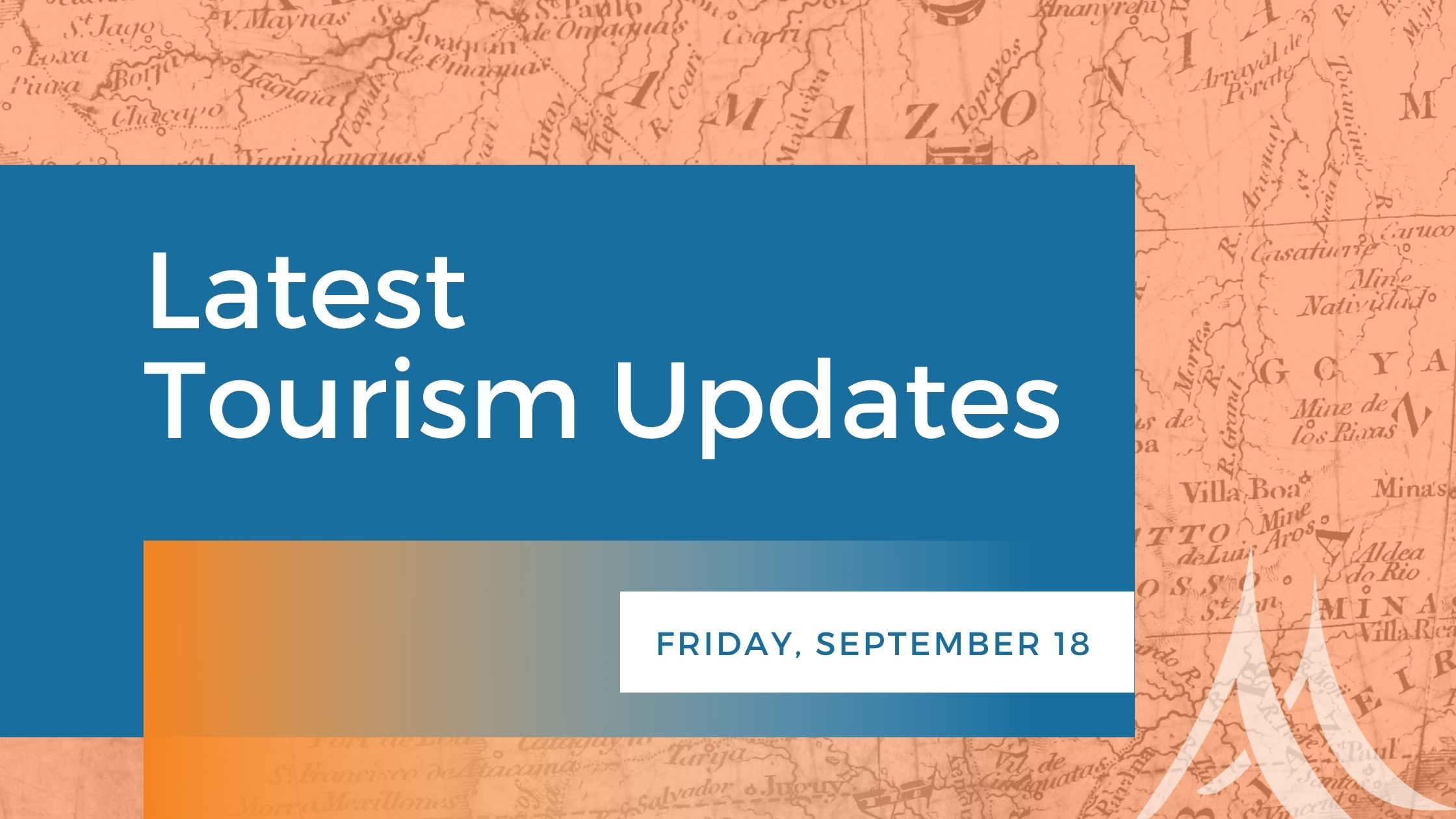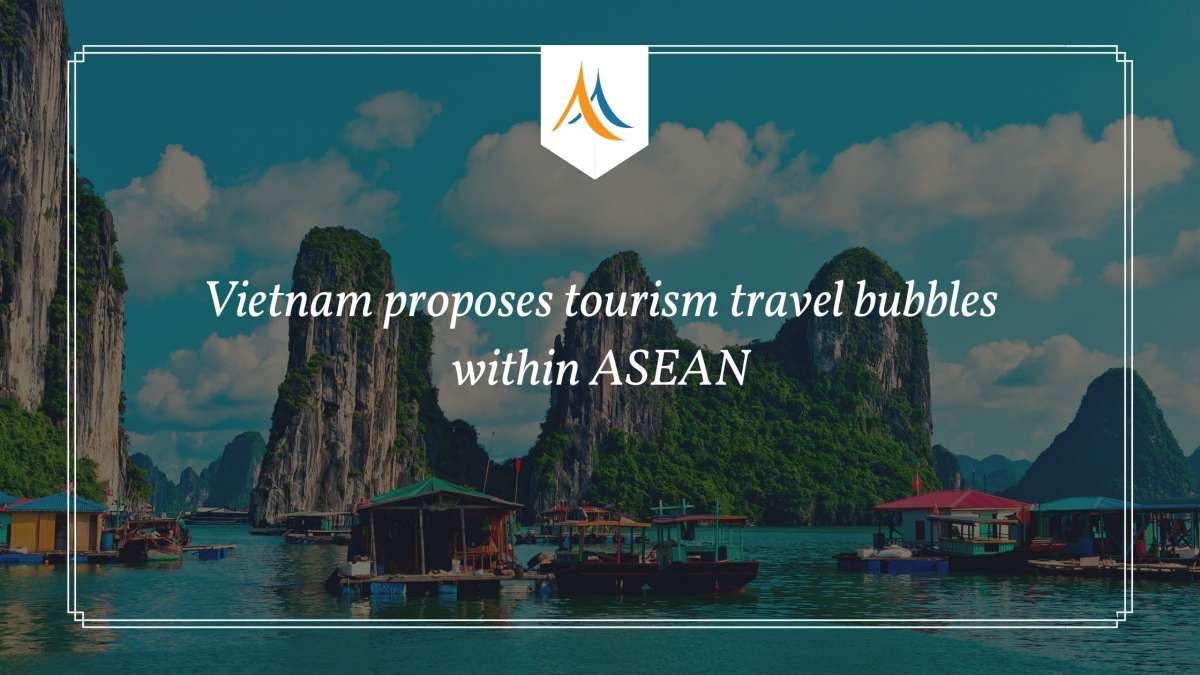 Vietnam has suggested ASEAN to research safe "tourism travel bubbles" within the region amid the Covid-19 pandemic.
Specifically, Vietnam wants ASEAN to research "travel bubbles" between "green countries" as a preliminary initiative in opening borders and forming safe travel zones, said Nguyen Manh Tien, deputy head of the National Assembly's Foreign Affairs Committee.
As Vietnam began to bring the Covid-19 outbreak under control, talks of resuming international flights took off. Most recently, Vietnamese aviation authorities have prepared detailed plans for resuming commercial flights to Cambodia, Guangzhou, Seoul, Tokyo, and Laos, among others, starting September 15.
Passengers arriving in Vietnam must have been in these Asian destinations for at least 30 days prior to boarding their flights, according to the Civil Aviation Administration of Vietnam (CAAV). Transit passengers will not be allowed in.
Passengers must also furnish a certificate showing they tested negative for the novel coronavirus within three days before departure. On arrival, they would undergo rapid testing for Covid-19 with the costs covered by the airlines. They will have to pay for their quarantine.
He made the remarks at a Wednesday meeting of the Committee on Economic Matters of the 41st General Assembly of the ASEAN Inter-Parliamentary Assembly (AIPA 41).
"Tourism travel bubbles" would include specialized air routes to tourism sites in member countries, Tien explained. It means people traveling from and to different destinations are tested to make sure they are not infected with the novel coronavirus, and that they would visit only those tourism sites before returning, using transport within a closed loop. "Green countries" are defined as those that ensure certain green coverage and use organic products, Tien said.
"The Vietnamese delegation wants the ASEAN community to agree on executing a series of breakthroughs and possible solutions, first to enhance information exchange regarding tourism, health and other necessary methods to control the spread of Covid-19," he added.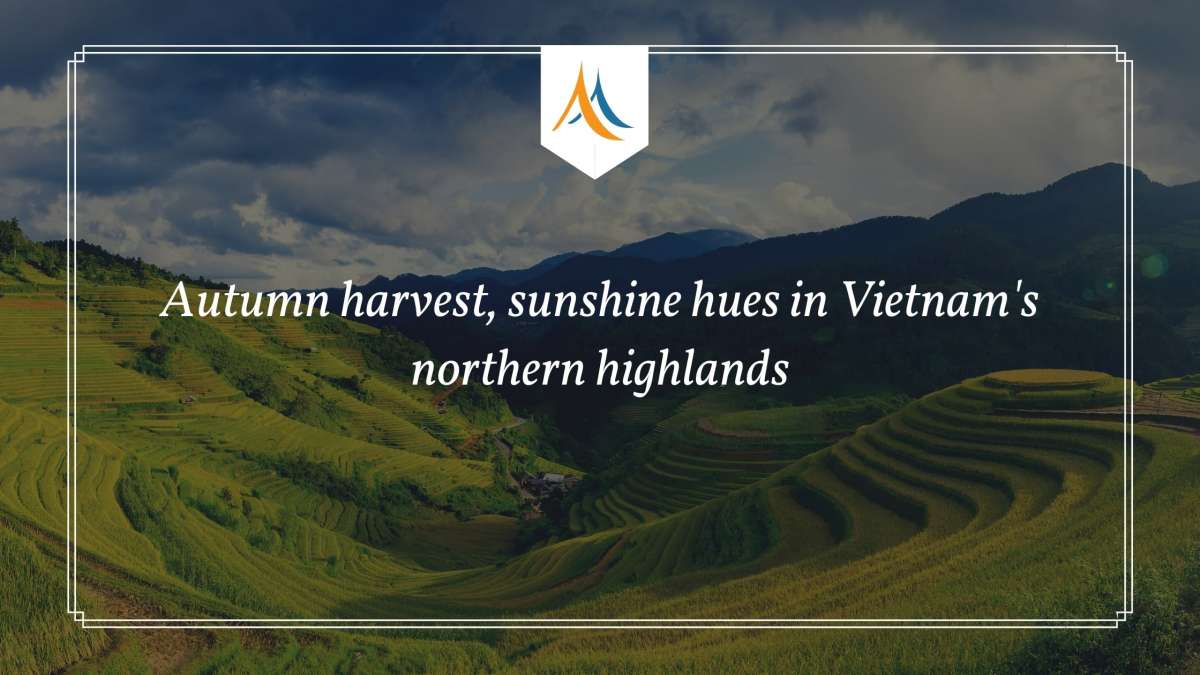 The mountainous regions of northern Vietnam are entering the time when rice is ripe - the best season of the year.
From September to mid-October is the best time to watch the Northwest golden season. The places that tourists should visit this season are Mu Cang Chai, Sa Pa, Y Ty, Hoang Su Phi.
Mu Cang Chai
Mu Cang Chai is an upland district in Yen Bai province, about 300 km from Hanoi. To get here, visitors will have to go through Khau Pha Pass, one of the most beautiful and dangerous passes in Vietnam. This place is famous for the terraced fields that stretch across the hillside. Tu Le, La Pan Tan, Che Cu Nha and Di Xu Phinh communes are the most popular places to see ripe rice.
The ripe rice season here starts from near mid-September to early October, so visitors should consider not to miss the best time of the year. In addition, when coming to Mu Cang Chai, visitors can witness traditional beliefs and farming methods and enjoy the delicious flavors and specialties of the Northwestern mountains.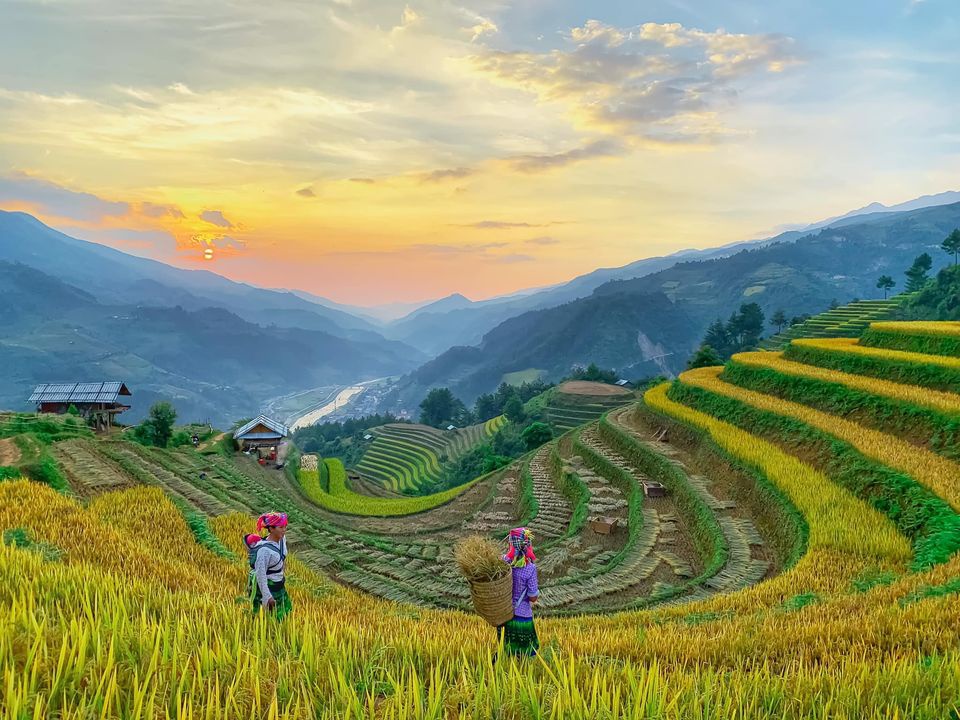 Sapa
Sa Pa (Lao Cai) is a famous tourist destination of the Northwestern mountains. From around the end of August to the end of September is the time to attract visitors not only because of the cool weather but also because of the golden terraced fields.
Running along Muong Hoa valley, Ta Van village, Ta Phin ... are picturesque fields. In some locations visitors can experience the bustling atmosphere of the harvest season.
The fields in Sa Pa have been voted as one of the seven most beautiful rice terraces in Asia and the world by the famous travel magazine Travel and Leisure of the US. In addition to watching ripe rice, visitors can also visit many other famous landmarks such as Mount Fansipan, stone church, Cau May old town, Love waterfall, O Quy Ho Pass ...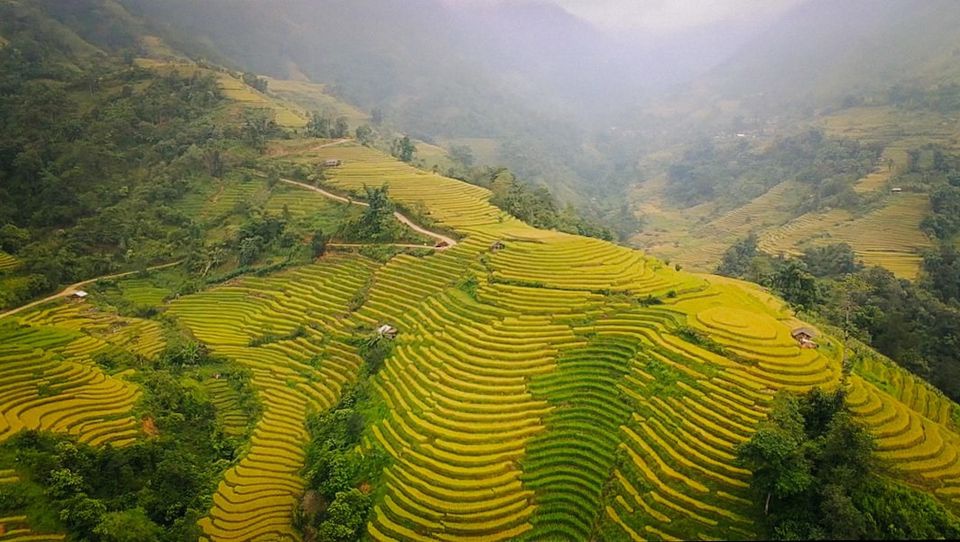 Y Ty
Y Ty belongs to Bat Xat district, Lao Cai province, located at an altitude of nearly 2,000 m above sea level. In addition to being the ideal cloud hunting land, Y Ty also attracts tourists by its golden terraced fields. The famous ripe rice viewing spots here are Ngai Thau, Choan Than, Lao Chai, Khu Chu Lin, A Mu Sung ...
This year, the rice ripening season here lasts only about 3 weeks, starting from the beginning of September. At this time, Y Ty everywhere faints the aroma of rice, creating a special atmosphere. Guests can take a bus or take a train to Lao Cai. From here, tourists rent a motorbike, follow the Muong Hum or Bat Xat palace to see the whole scene.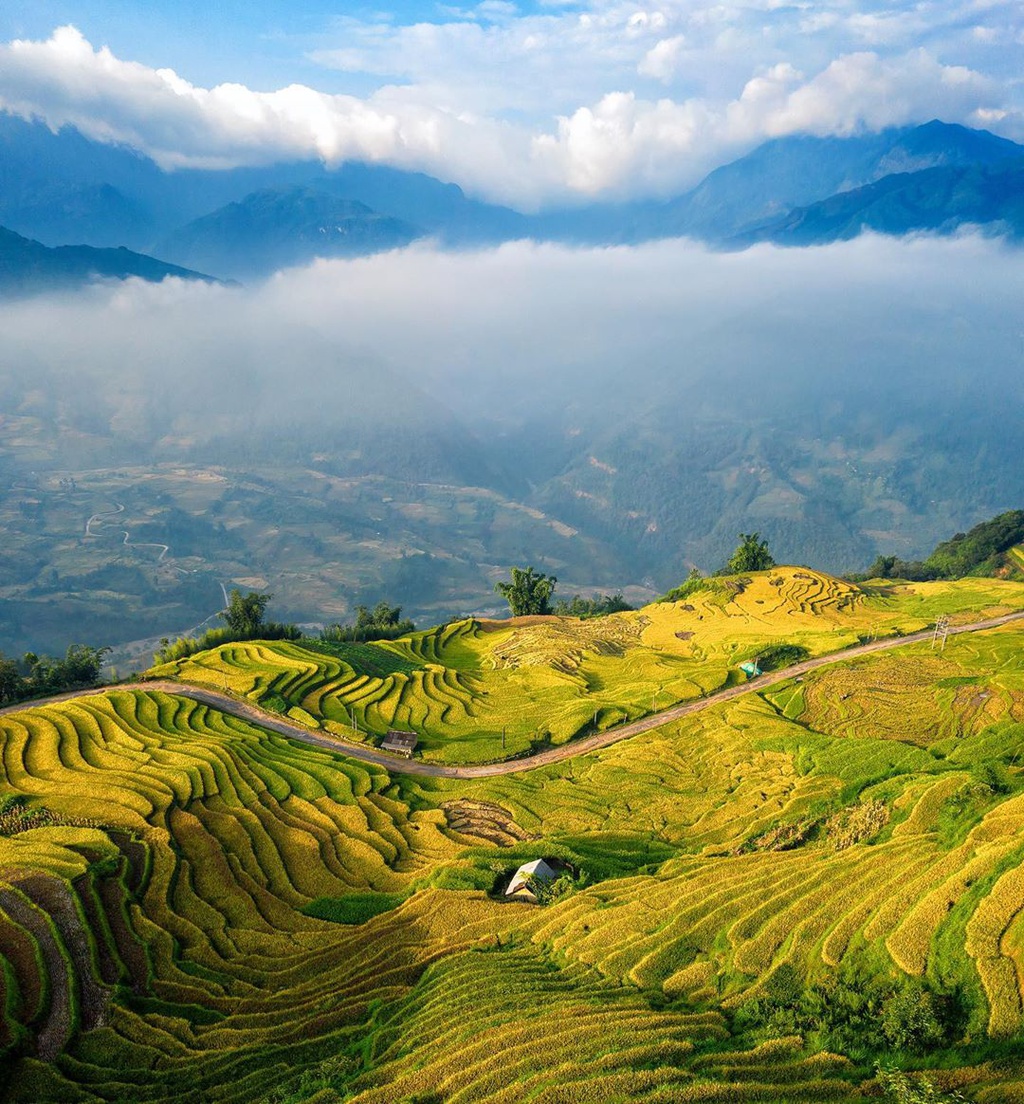 Hoang Su Phi
Hoang Su Phi (Ha Giang) is always a favorite place for travelers. The two most beautiful seasons here are wet season (March-May) and rice-ripe season (September-October).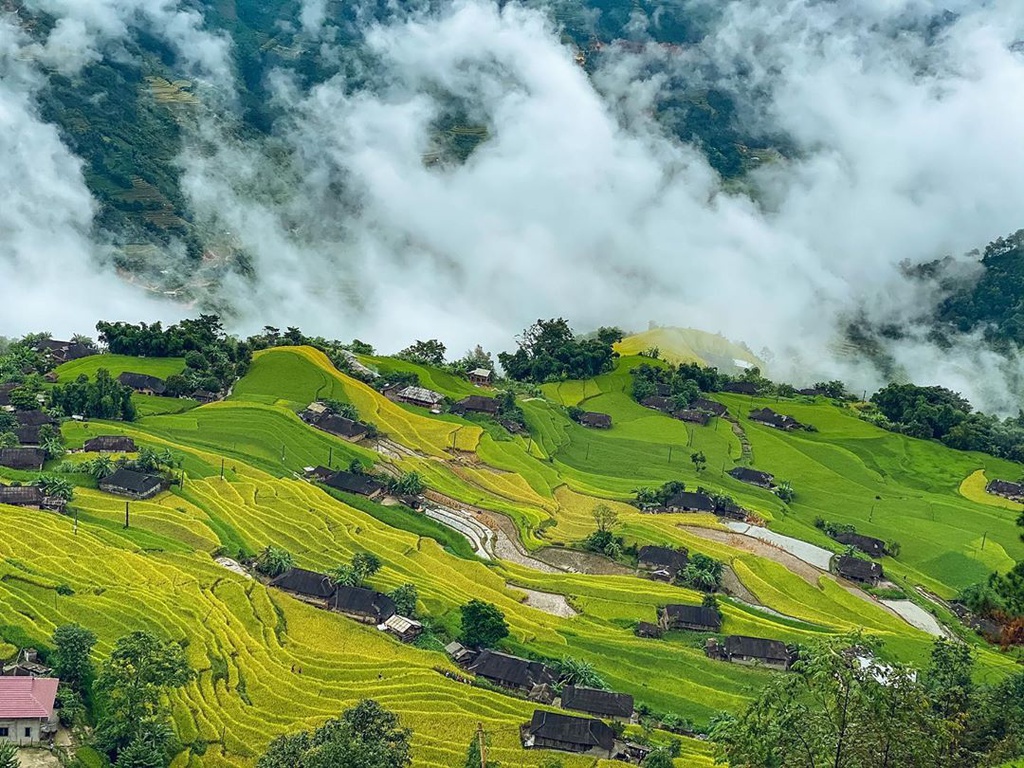 This year, the rice ripening season lasts from mid-September to mid-October. The unique feature of Hoang Su Phi during the ripe rice season is that the terraced fields are stacked, evenly. In addition, to Ha Giang, visitors do not forget to visit Dong Van Stone Plateau, ancient houses, Meo Vac market ... and enjoy the specialties here.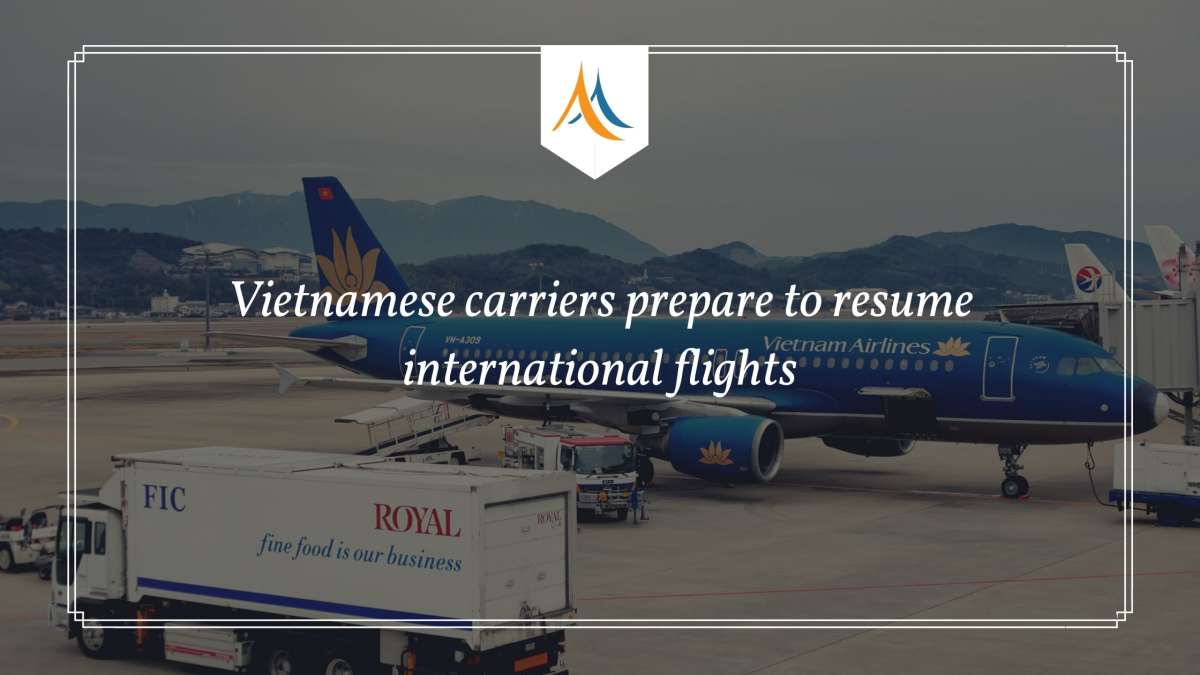 Vietnamese carriers have announced plans to restore commercial flights internationally after several months of suspension due to Covid-19 travel restrictions.
Starting from September 18, Vietnam Airlines will operate one-way flights from Vietnam to Japan, carrying passengers wishing to work, study or stay in the country.
Three one-way flights would depart from Hanoi's Noi Bai International Airport to Tokyo's Narita International Airport in Japan on September 18, 25 and 30, as well as one from Tan Son Nhat International Airport in Ho Chi Minh City on September 30, the national flag carrier stated. Air tickets are available from Saturday.
Passenger flights from Japan to Vietnam would only recommence after approval from relevant authorities.
All crews will undergo health checks and remain in quarantine upon returning to Vietnam as per Health Ministry protocol.
The national flag carrier is planning to soon resume routes to South Korea, mainland China, Taiwan, Laos and Cambodia.
Bamboo Airways said Taiwan could be the first international market it plans to resume flights to in October.
Budget airline Vietjet Air only has plans to resume the Hanoi-Taipei (Taiwan) route using the A320 aircraft in line with the Civil Aviation Authority of Vietnam's proposal to the Transport Ministry.
Under the transport ministry's proposal to the government, Vietnam should resume commercial flights from Hanoi and Ho Chi Minh City to mainland China's Guangzhou, Japan, South Korea and Taiwan from September 15, and Laos and Cambodia starting September 22.
Vietnam suspended all international flights on March 25. With border closures and suspension of flights, the number of foreign tourists arriving in Vietnam was only 3.8 million in the first eight months of this year, down 67 percent year-on-year.
The country has reported 1,060 Covid-19 infections so far, 112 still active, with 35 having succumbed to the disease. It has recorded no new local transmissions in nine days.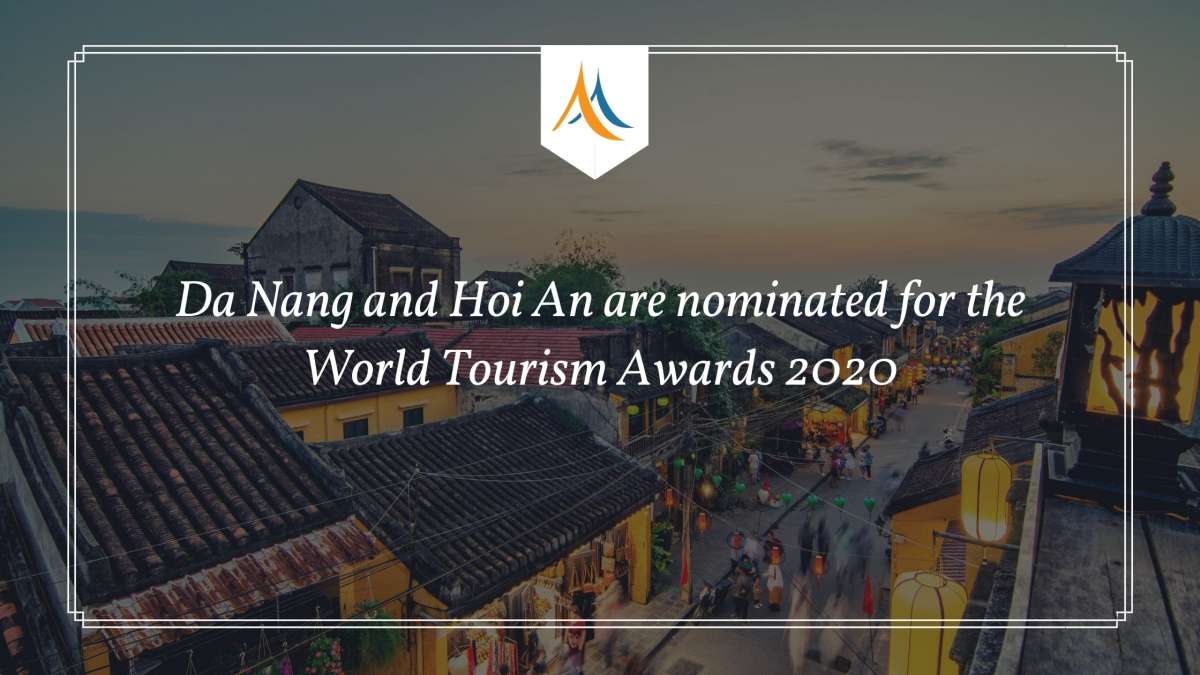 World Travel Awards (WTA) 2020 has announced the voting time for Asia: from September 12 to September 24, 2020.
Vietnam tourism is nominated in 11 main categories. These are: "Asia's premier cultural destination", "Asia's premier destination", "Asia's premier heritage destination", "Asia's premier natural destination", "A yacht destination. Asia's premier river destination "," Asia's premier culinary destination "," Asia's top sustainable tourism destination "," Asia's premier youth destination "and" Top city Asia "for Hanoi capital," Asia's leading cultural city "for Hoi An," Asia's leading travel agency "for the General Department of Tourism (Ministry of Culture, Sports and Tourism).
In addition, Da Nang was nominated for the "Asia's Leading Festival and Event Destination", Cuc Phuong National Park (Ninh Binh) was nominated for the "Top Asian National Park" award. Besides, there are also nominations in the fields of aviation and travel, accommodation, hotels, resorts ...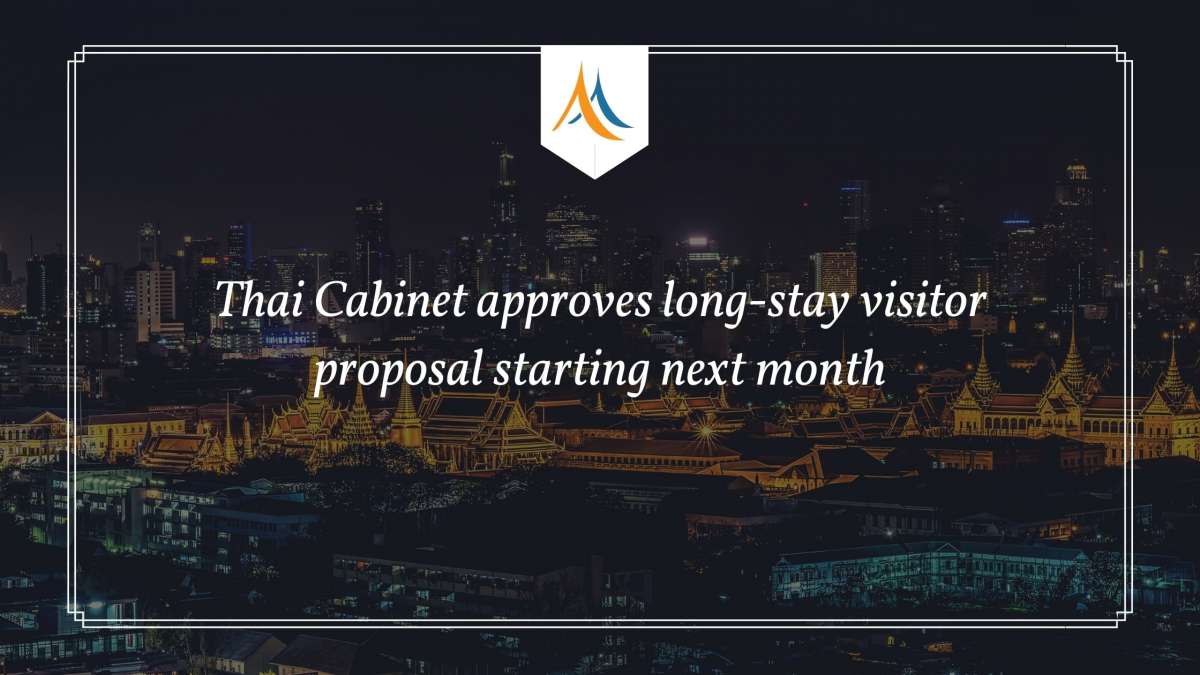 The Thai Cabinet has approved a Special Tourist Visa proposal to allow long-stay visitors to enter the country, subject to quarantine and other requirements, allowing eligible visitors to stay in the country for a maximum of 270 days.
Deputy Government Spokesperson Traisuree Taisaranakul has revealed that the Cabinet in its weekly meeting on September 16 approved the proposal for a country reopening to long-term visitors though the Special Tourist Visa (STV) arrangement, as proposed by the Ministry of Tourism and Sports.
With this visa, visitors entering the country must give their consent to complying with the public health regulations and requirements imposed by the Thai authorities, including a 14-day quarantine on arrival at their place of accommodation.
Visitors applying for this visa must be able to produce evidence of their long-term stay in Thailand, such as a receipt for their quarantine accommodation or hospital stay payment, plus either the payment confirmation for accommodation or hospital stay after their quarantine, or a copy of the title deed of their condominium, owned by either the applicant or a family member, or confirmation of a rental condominium or house, or a down payment confirmation for the purchase or rent of a unit legally sold to a foreigner.
After completing the COVID-19 screening and quarantine measures set out by the Ministry of Public Health and other agencies, and provided that all the accommodation requirements are met, foreigners can apply for the Special Tourist Visa with the fee of 2,000 THB.
The visa will come with a 90-day validity. An extension for another 90 days can be applied for twice, subject to the discretion of an immigration officer, with new applications and fee to be resubmitted and paid each time.
This Special Tourist Visa arrangement will be effective once publicly announced, until September 30, 2021.
The Thai government is now seeking to allow international visitors to return to limited areas of the country in order to ensure effective disease control against another spike of COVID-19 cases.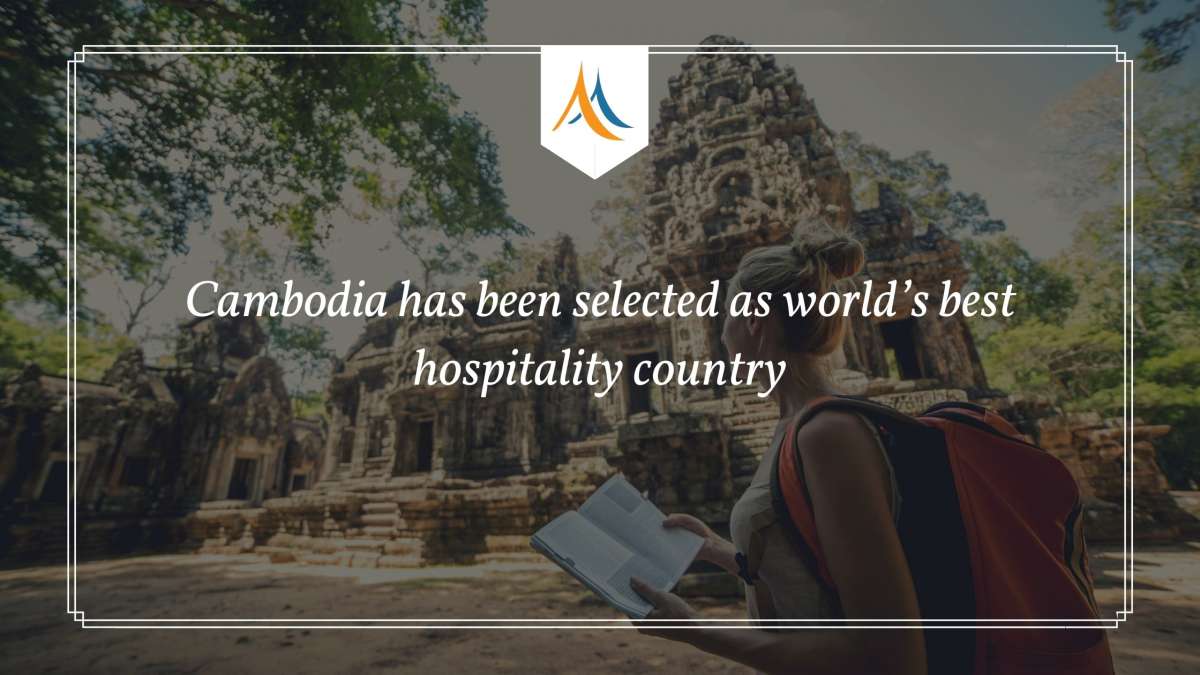 The Ministry of Tourism says that Cambodia has been selected as the world's most hospitable country for welcoming foreign tourists and other foreigners in 2020, according to My International Movers website.
My International Movers selected 10 countries as the best countries to welcome tourists and foreigners and Cambodia was selected as top of the list. 
According to the Ministry of Tourism, My International Movers reported that if foreigners decide to move their residence or just spend the best possible vacation, they should consider Cambodia, New Zealand, Canada, Mexico, The Philippines, Vietnam, Iceland, Costa Rica, Ireland and Portugal.
Cambodia is considered as a paradise for foreign tourists. According to My International Movers, it shows that Cambodian people are friendly and welcome all foreigners, both tourists and those who wants to move and live in Cambodia.