Cambodia Essential guid: What to pack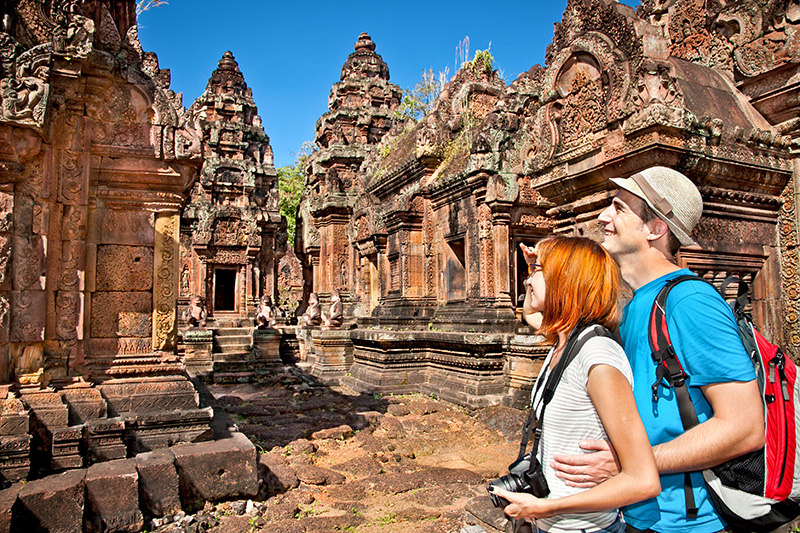 Packing is not as hard as people usually think. Follow these simple steps and I promise that you can pack the lightest yet the fullest for your next trip to Cambodia.
Make a list:
First is to list down every item you will pack. Don't underestimate this step and jump right into packing things. Otherwise, you might end up forgetting things that count. 
You can group items into 4 simple categories to easy to follow like this:
Group 1: Important Documents

Group 2: Clothes

Group 3: Medicine

Group 4: Electrical Devices
And then within each group, you will continue to list down things that you need. If more time is allowed, you possibly should rank the importance of each group, so that in case you want to leave something behind, it would be easier.
Adjust your items to the seasons and regions you're about to visit:
Of course, before knowing how to adjust, you need to research on how the weather is or what type of landscape you're about to go to. 
Cambodia has 2 seasons, which are wet season and dry season:
If you're travelling in the wet season, when rainfall happens infrequently and the humidity level is pretty high, you should bring long-sleeve shirts, long pants, an umbrella (or your own raincoat), sandals or water-proof running shoes, water-proof case for your phone and camera, and of course, mosquito repellent to stay away from all related diseases. Another note is that since it will be raining any time during the day in the wet season, your clothes can get dirty real easy. Prepare a bag, just only for the dirty clothes. 
If you're travelling in the dry season, the weather would definitely be scorching hot, so let's just choose very light clothing, comfortable ones, swimsuit, hats, caps or umbrella and sun-cream and sunglasses too. You could also prepare a personal water bottle since sunny day can make you thirsty and exhausted.
Another extremely crucial thing to remember is that you should not wear short pants or too revealing clothes when visiting pagodas in Cambodia. That is considered to be rude and disrespectful towards Buddha. It is suggested to cover your legs and shoulders. 
Think ahead of the worst case scenarios
You should always prepare your own first-aid kit for every trip. While we all hope that things would go smoothly, no one can predict what may happen. 
The first aid kit should include some basics:
Daily medications (if you have)

Antiseptic, gauze, bandage, plaster, sterile needle or safety pin (for minor injuries)

Fat dressings and soothing ointment (for mild burns)

Insect repellent spray

Soap-free gel to wash hands

Medication against motion sickness

Travelling to Cambodia may expose you to different diseases. These treatments below are suggestions you can consider with your doctors or physicians:

Anti-diarrheal and rehydrating, anti-emetic, antispasmodic (for intestinal trouble)

Antibiotics (as prescribed)

An antihistamine (for allergies)

Paracetamol or aspirin (for pain and fever)
Before buying any medicine or making any health-related decisions, you should contact your doctors or go to local hospitals for your own well-being.
Besides preparing for health problems, you should also be careful with travel scams. For the best preparation, write down your name, phone number or email address and stick it on your luggage or suitcases. In case you forget, people will find and return it to you. 
Always prepare many copies of important documents (visa, passport, ....) and keep them in separate bags. And to even more sure, put them closest to you. You can send the copy or photo of your passport, visa to your own email.
Prepare a water-proof case for all the important papers, especially when you're about to go on a cruise ship or floating villages.
Double-check everything before the trip:
Go through your list again and check if everything is ready. Don't stuff your suitcase or travel bag too much. Leave some room so that during the trip, if anything comes up as purchasable, like some cute hand-made souvenirs or beautiful traditional gowns, you can buy and bring them back to your country.
Enjoy your trip
When you get to Cambodia, don't mind if you forget something. Soon as your trip starts, let's put all worries about packing aside and enjoy the cinematic view of Angkor Wat to the forever-flowing of Tonle Sap Lake. Many great scenery awaits you in Cambodia. Hope you will have the most memorable trip next time here.