The trend of gradually removing international travel restrictions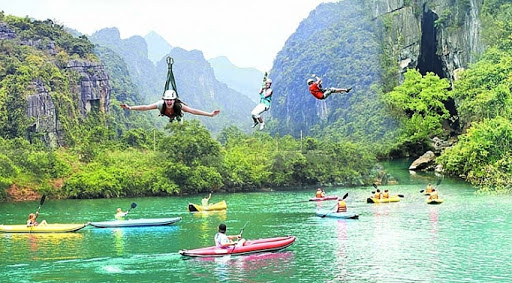 The relaunch of responsible tourism can be done to prioritize public health while also supporting businesses and livelihoods that depend on tourism.
According to information from the World Tourism Organization (UNWTO), 40% of destinations worldwide have reduced international tourism restrictions. The UNWTO has been closely monitoring the global destinations' responses and noted the gradual reduction of travel restrictions from May 15 from 3% to 22% on July 19 and 40% on July 30. UNTWO reckoned that this trend is slow but continuous, and represents a responsible restart of the countries' tourism industry.
Of the 87 destinations that have reduced travel restrictions, only 4 have completely removed all restrictions, while 83 still retains some measures such as partial closure of the border. The UNWTO Travel Restrictions Report (UNWTO Travel Restrictions Report) shows that 115 destinations (53% of all destinations worldwide) continue to close borders entirely to tourism.
According to the UNWTO report, destinations with a higher dependence on tourism are more likely to reduce tourism restrictions sooner. Of the 87 destinations that had the restrictions reduced, 20 were island states. Many of these countries depend on tourism as a central pillar for job creation, economic growth and development.
The report also found that 41 of the destinations which reduced international travel restrictions were in the European region. Thereby they've confirmed a leading role in restarting responsible tourism globally. For 115 destinations that continue to close borders completely to international tourism, most of them (88) have completely closed their borders over the past 12 weeks.
According to the UNWTO Secretary-General, Mr. Zurab Pololikashvili, the restart of responsible tourism can be done in a way that prioritizes public health while also supporting businesses and livelihoods that depend on tourism.
As destinations continue to reduce travel restrictions, the role of international cooperation is crucial. In this way, the global travel industry can empower people with confidence and confidence, creating the essential foundations for adapting to the new realities facing people currently.
Global tourism lost $ 320 billion
According to the UNWTO World Tourism Barometer, the closure of borders, the enactment of travel restrictions and bans in response to the COVID-19 pandemic has almost frozen the global tourism industry.
The number of international tourists in May 2020 decreased by 98% over the same period in 2019. From January to May 2020, it has reduced by more than 50% compared to the first 5 months of 2019, equivalent to about 300 million tourists. That also resulted in a loss of $ 320 billion in revenue - more than three times the loss of the global economic crisis of 2009.
Mr. Zurab Pololikashvili said these latest figures show the importance of restarting tourism as soon as it is safe. Losses in the tourism industry threaten the lives of millions of people, including citizens in developing countries. With this challenge, every government around the world needs to maintain a spirit of cooperation and solidarity, and limit unilateral decisions that can weaken the confidence we are working to build.
While tourism is slowly recovering in certain regions, the UNWTO Confidence Index has fallen to a record low. Most members of the UNWTO Panel of Tourism Experts expect international tourism to recover by the second half of 2021.
Still, there are concerns about travel restrictions and border closures in many countries, ongoing deadlock in significant tourism markets like the United States and China, worries about tourism safety level, the new wave of virus leads to the risk of a new blockade. Furthermore, concerns about the lack of reliable information and a deteriorating economic environment are believed to be factors that will reduce global tourist confidence.