Myanmar Essential guide: How To Stay Safe And Healthy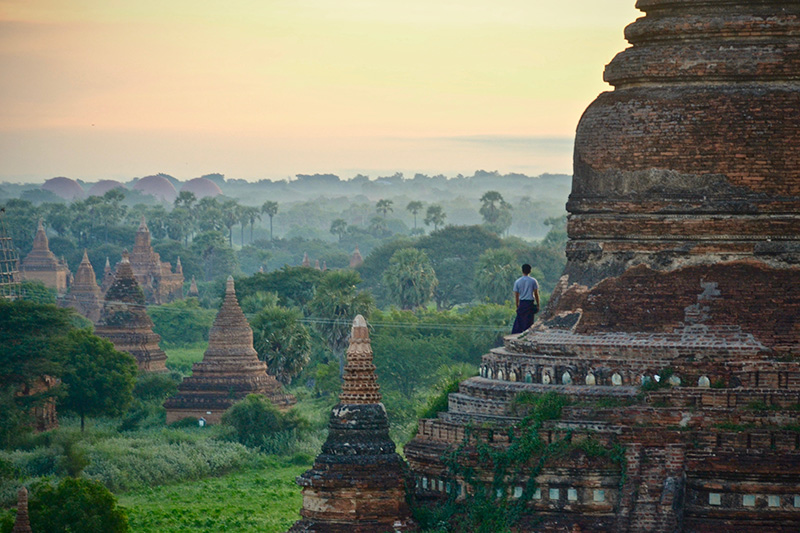 Health and safety is a major issue for travellers around the world. With the following information from Southeast Asia travel experts, you can enjoy a worry-free trip in Myanmar.
The Most Basic Things To Know About Myanmar
Myanmar (Burma) whose full name is the the Republic of the Union of Myanmar, is a part of Southeast Asia. This is considered a country with abundant resources, especially in pearls, gems, oil and many natural gas.
Nearly 90% of the national population is Buddhist, so this place is home to many beautiful temples and pagodas dated back hundreds to thousands of years. The official language is Bamar but when you come here you can still use English to communicate.
Myanmar uses the Kyat as the main currency. 1 USD = 1,471 Kyat. After arrival at the international airport, you can exchange at the counters of the bank there.
Experts' tip: 
- Choose the CB Bank counter with the rainbow icon because this is the most prestigious and largest bank in Myanmar. Don't trust the money exchange vendors on the street. Or else, you will be overcharged.
- Myanmar has not really developed ATM and online banking system. Credit and debit cards have also been accepted in major tourist areas, but there are still cases where cards cannot work in Myanmar. So it's better off going out with some cash.
- You should respect the customs and traditions of the Burmese such as proper outfit when visiting temples or taking shoes off before getting inside a religious monument.
The Political Situation In Myanmar
Myanmar is a country that has to endure long internal conflicts involving armed groups, especially in border areas of Laos, India, China, Thailand and Bangladesh. Therefore, we do not recommend that you go to locations near these areas. Other than that, enormous and developed cities in the central plains and the southern coastline such as Yangon, Bagan, Mandalay are always a tourist hub in Southeast Asia.
The election time in Myanmar can be a bit chaotic. Strikes and violence can happen anytime and anywhere, including shopping centers, supermarkets, restaurants, large markets, etc. To reduce to minimize these dangers, you should avoid travelling to Myanmar during a political transition.
Experts' tip:
- If you want to go off the beaten track in Myanmar, make sure there is a local guide to accompany you
- Nowadays, the political situation in Myanmar becomes stable, you just need to be cautious in time of election.
Traffic Issues In Myanmar
Currently in Myanmar, transport is not too modern but still meets part of the travel demand of tourists. Drivers are quite friendly with the guests, but you should not trust them 100%.
There are many means of transportation to choose from when traveling to Myanmar, typically including rail and road. The roads here are not up to international standards, so accidents are pretty common.
Experts' tip:
- Public transport in Myanmar is nowhere near ideal while the attractions are usually far from each other. If you have a mind for map reading, hire a private car to enjoy your own journey. Another option is to book a tour with a reliable agent so that you will have hotel pick-ups, private drivers, private tour guides
- To travel to Myanmar safely, you should not go out at night. Because the distance vision board will be reduced because it is dark so you may have difficulty observing traffic.
Travel Scams In Myanmar
The incidents of street robbery do occur but with a relatively small chance, because security forces here are often showing in the streets. No matter how good the security is, you should keep an eye on your personal belongings, passports, money, phones, ... when participating in public transport in Myanmar.
Myanmar is famous handcrafted jewels made from precious stones. If you are interested in gemstone jewelry here, you should definitely be alert, carefully review the product before buying. Because in Myanmar there are often fraudulent gems, merchants here can sell low quality items at high prices and commit that they are of high quality.
Experts' tip:
- Book a hotel where you have a private locker. Make some copies of your passport and bring them with you. The real passport and other precious things should be kept in the locker at your accommodation.
- Do shopping in large shopping malls. You can find many shopping centers in Yangon and they are the best place to purchase authentic products.
Food Hygiene In Myanmar
As in most Southeast Asia nations, the tap water is undrinkable. You can buy bottled water at supermarkets or convenience store. Also, you can bring your reusable water bottle and refill at your hotels and restaurants.
Street food is by no mean unhygienic. Of course, there are some stalls with bad cooking conditions, but it's unfair to stay away from all the street cuisine heaven. Find highly recommended vendors on the internet or via friends' suggestion. It's also a great idea to stop at a place where you can see a lot of customers.
Experts' tip:
- TripAdvisor is a huge travel forum for you to find good restaurants in Myanmar. Or you can contact us so that our experts can put together a perfect itinerary for you at the blink of the eye
- Do bring your own utensils, hand sanitizer, and tissues when eating out. When the humidity is high, there can be a lot of mosquitoes. Therefore, insect repellent is necessary.