Top things to do to encounter Vietnam ethnic minorities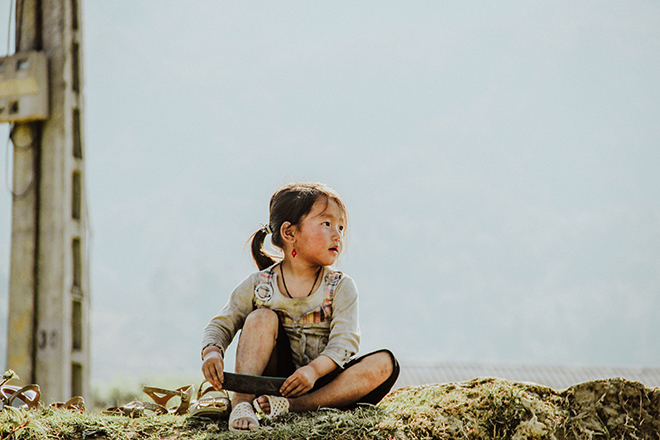 About 92 million people in Vietnam is divided into 54 ethnic groups. Kinh (or Viet) group is the majority in Vietnam, which constitutes 88% of the total population, while 53 ethnic minorities make up 8% of the population. Different languages, lifestyles, traditional customs, different cuisines of each ethnic group make Vietnamese culture rich and attractive with lots of mysteries and surprises to explore.
Unlike the Kinh people who distribute throughout the country, mainly in urban centers and coastal areas. Most of the ethnic minorities primarily gather together as tribes or villages, mostly in the mountainous areas in the North-near the border between Vietnam and China, and the Central highland. Nowadays due to modernization and industrialization, the life of ethnic minorities has been greatly improved, many tribes have been assimilated into mainstream Vietnamese society, but many precious tradition and beauty are still remained. Below are the most authentic ways to experience the life of ethnic groups in Vietnam.
Ethnic minorities in Northern Vietnam.
Northwest and Northeast mountainous area  is home to more than 30 ethnic groups, including Tay, Thai, Muong, Nung, Dao… As rugged cliffs and the immense forests are the main part of their life, they still face a lot of difficulties. Coming to this place, tourist will have a chance to discover the most typical things about the lives of Vietnamese ethnic minorities. There is nowhere can tourist easily experience the authentic lifestyle of the locality like in this mountainous region.
 
Experience homestay with locals
Staying with a local family (homestay) in Sapa is a unique experience that tourists can never have in a hotel or hostel. It's not too difficult to find a family to stay with upon arrival because they usually wait for tourists at the bus station to offer homestays. Homestay with locals means you have to forget about the comfort and luxury as most of the houses are built of wood or bricks, they are houses on stilts to help locals get rid of hazards such as wild animals and flood , there's no heating system, but when the quiet night falls, no more noise from the bustle cities, only the fresh air, and warmth from the fire, you'll have the best sleep in your life.
Go trekking in the mountain:
Each ethnic group usually gather at different heights, travelers will pass through several villages in the journey. You'll see women carrying babies on their back, the children running on their bare feet. Foreigners are no strangers to the local people, they are always ready to smile and welcome the tourists. You will be surprised as the little girls and boys come closer and fluently talk to you in English without hesitation.
Go trekking with a tour guide isn't a bad idea, but it's great to have a local people as your company, because they know the local area, not only the popular tourist spots.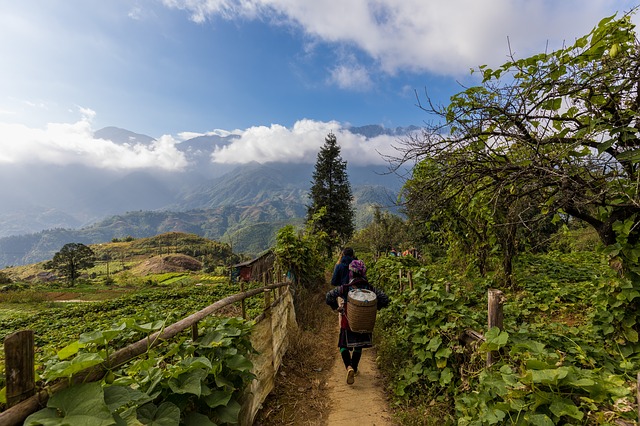 Visit hill tribe market
Because Northwest Vietnam has a sparse population due to mountainous and hilly terrain, there are even people has to live some hills away from their nearest neighbor, people's lives are quite calm and deserted. So the tribe market time is like a festival when they can meet friends, meet people from other villages, and even look for their own half. This quiet mountainous region suddenly become more bustling than ever.
While getting yourself lost in the flow of buyers and sellers, tourists can freely taste local food, buy local souvenirs, or even try out their traditional costume and take some amazing photos with the locals.
A charitable trip
For tourists who come to northern highland not just to travel but to truly experience the locals' life, taking part in a charitable trip will be a meaningful and unforgettable memory.
The life of the people in remote areas is very difficult, the weather is severe especially in winter, but even in the frosty weather, many children have to walk on bare foot because they don't have enough clothes. Charities often collect warm clothes, books, pens, rice etc,… Tourists can help with transport items, give presents to the children, cook meals for them, teach English and listen to their stories.
Traveling combining with charity trip is more strenuous than a regular trip, but it promises to give all travelers a wonderful experience.
Ethnic minorities in Central Highland
Come to Central Highland in Vietnam to see a completely different lifestyle of ethnic minorities such as Jarai, Eda, Sedang…  While the Northern land are tranquil and peaceful, this place is bustling all year round with colorful festivals, ceremonies and wild dance, frenetic rituals because they have a strong spiritual culture and music plays an important role it. But unlike the Northern highland, it's not easy to discover the life of the locals here because some rituals are sacred and the rules are strict. Here are some suggestions that help travelers to have the greatest experience.
Enjoy Gong performances
Over hundreds of years of history, gongs have been considered as a noble item that express local people's respectfulness to Gods. They're only used on special occasions such as harvest festival or praying for rain ritual. But after being recognized as an intangible cultural heritage, this festival has been performed not only for traditional ceremonies, but also for the tourism purpose.
Gong festival is held annually in Central highland, it usually takes place in November when it's the beginning of the dry season and the weather is pleasant, many people from all ethnic groups will come and join in this amazing festival.
Harvest and make coffee
Vietnamese coffee is well-known over the world for its rich flavor, only the fertile soil of Vietnam Central highland can provide that delicious coffee beans. The coffee forests here have become many ethnic minorities' main source of income.
Experience a working day at the coffee garden is a best way to learn about their life. Visitors will be taught how to harvest coffee by hand, dry and roast coffee, and finally taste the enchanting flavor of coffee.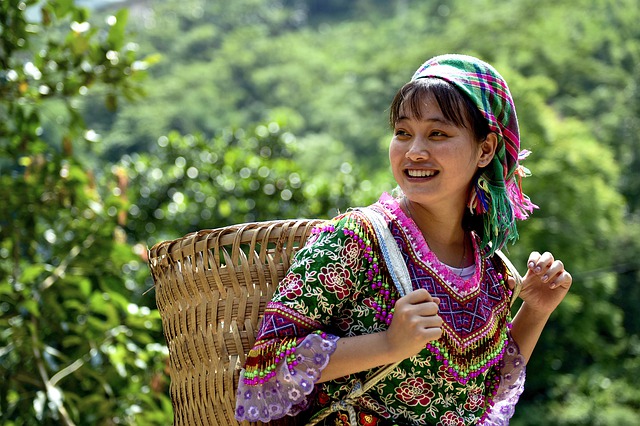 Have fun by the campfire
Ethnic minorities in Central Highland live together as villages. To each of them, village is the most important part of their life. Almost all the major activities take place within the village. Every village has a community house, it's a long and big house on stilts, where all villagers usually gather to celebrate special occasions. When the night comes, they will light the campfire and dance around it. Since the local people are quite closed to the outsiders, it's difficult to attend an authentic campfire.of ethnic groups.
However, nowadays at some tourist spots, tourists can discover the nightlife of the ethnic minorities by the campfire, It is definitely an excited experience with the locals.
Notes: Ethnic minority tourism is not the same as regular tourism. Please remember that each ethnic group has its own beliefs and customs. Some ethnic groups in remote areas may have negative reactions to tourists who accidentally break their rules. So before  doing anything, make sure you get their permission.
The 54 ethnic groups give  Vietnam an extremely diverse and complex culture. A journey to encounter ethnic minorities is like a journey to a completely different world, with completely different customs, completely different lifestyles right in the small country of Vietnam, which make tourists' trip to Vietnam full of mysterious and surprises, not merely a sightseeing trip.