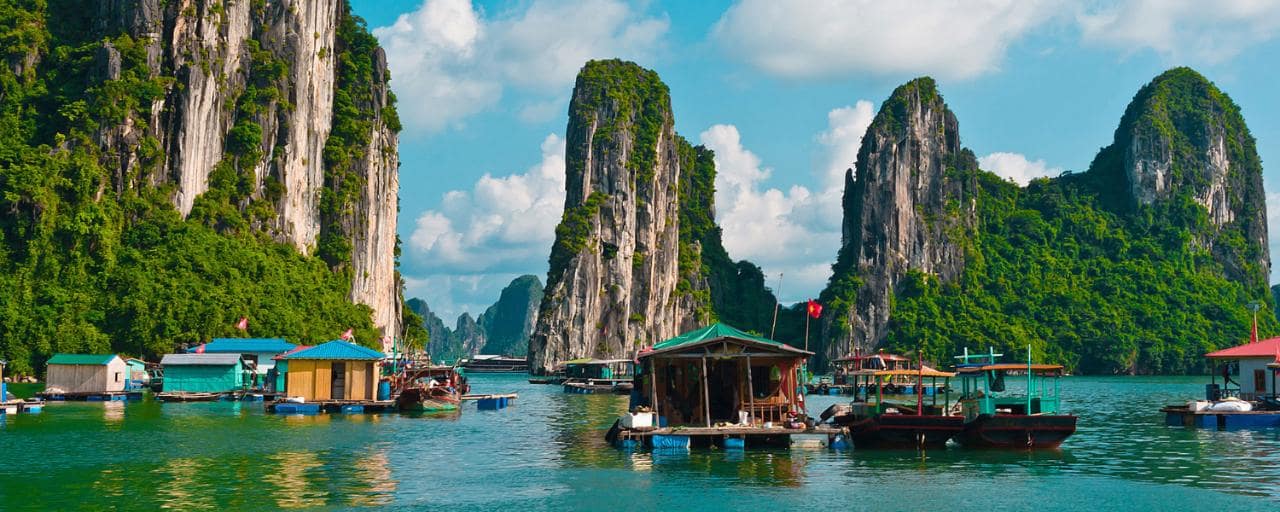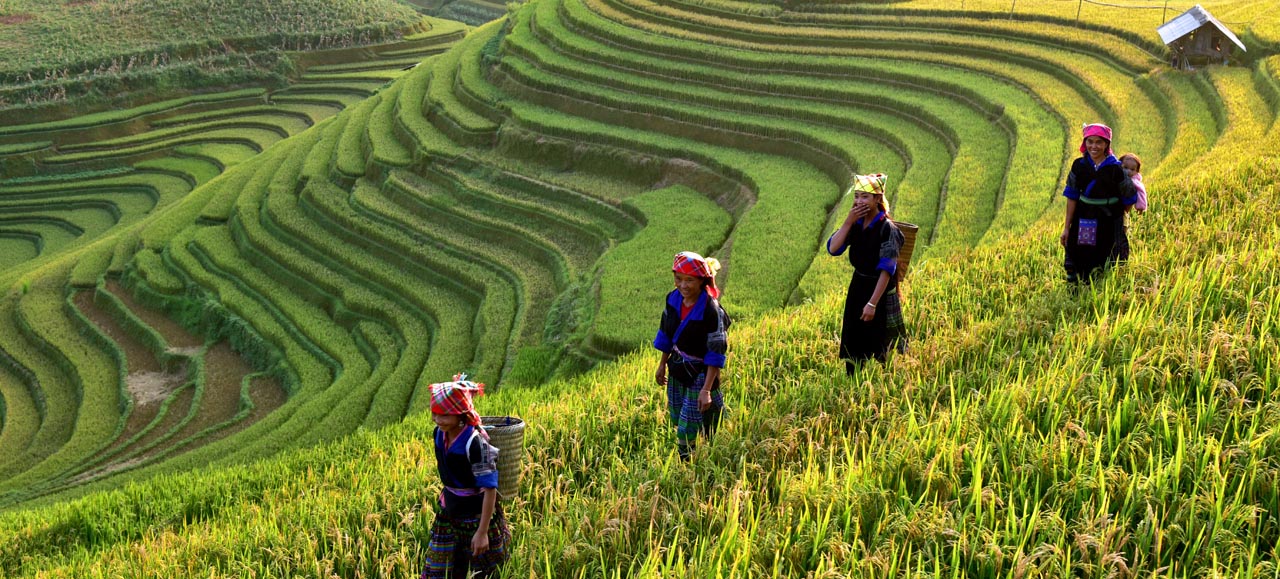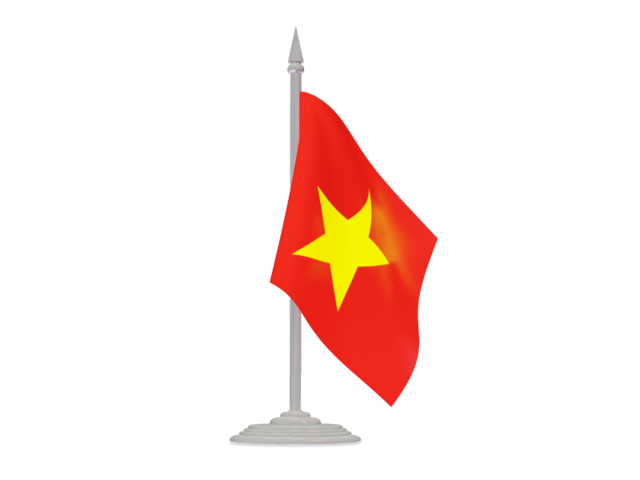 WHY VIETNAM?
Ranked 6th out of 68 nations for friendliness according to InterNations

Stable politics, safe for foreign travelers.

Easy to approach by many reputable international airlines.

More than 10,000,000 of international visitors come to Vietnam annually

Long history more than 4000 years old

Ranks 13th among the world's most favorite cuisines by the UK market research

The rich cultural features recognized by many UNESCO Heritage Sites

Tropical weather with colorful beauties in distinctive season.

Various and spectacular landscapes due to different terrains: beach, city, highland, mountain.
* Please click on the map for more information.
  COUNTRY FACT SHEET
--------------------------
Click here to download our Vietnam country fact sheet. An essential source of travel information for our valued clients.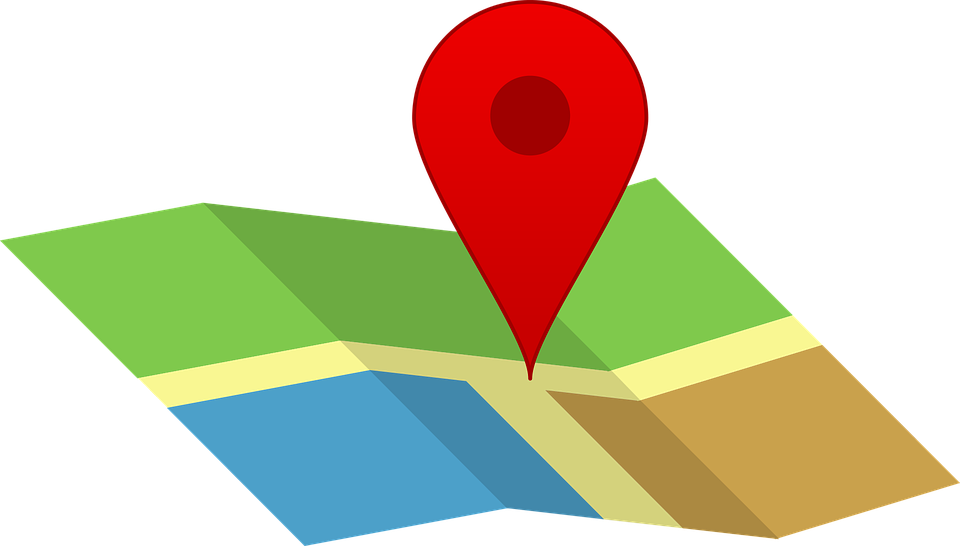 TOP DESTINATION
--------------------------
Hanoi, Halong, Sapa, Da Nang, Hoi An, Ho Chi Minh, Phu Quoc, Ninh Binh, Mai Chau, Pu Luong, Phong Nha, Hue, Nha Trang, Da Lat, Ben Tre, Can Tho, Mui Ne, Vung Tau.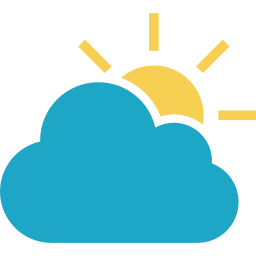 VIETNAM WEATHER
--------------------------
Vietnam's unique geography creates a range of weather patterns, with both tropical and temperate zones. While March to May offers the best weather countrywide, there is no bad time to visit Vietnam, as there is always some part of the country with holiday skies. Below is a guide to the climate of Vietnam's major regions and destinations, so you know what to expect during your trip.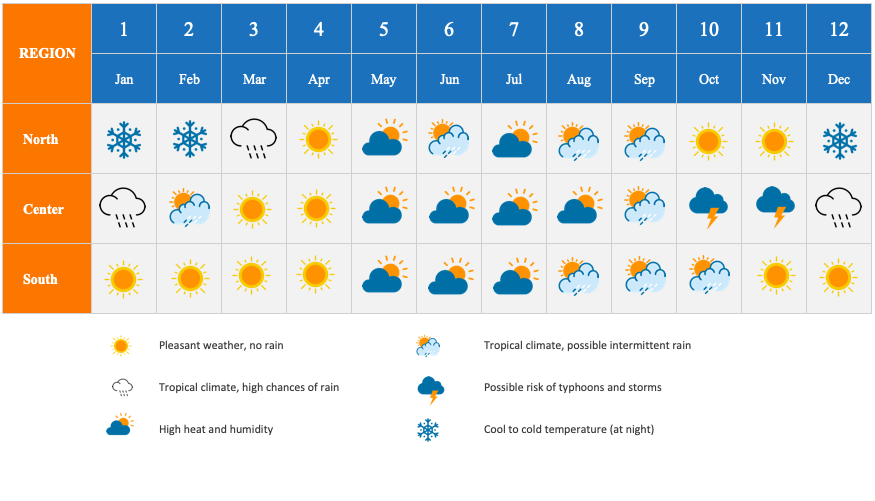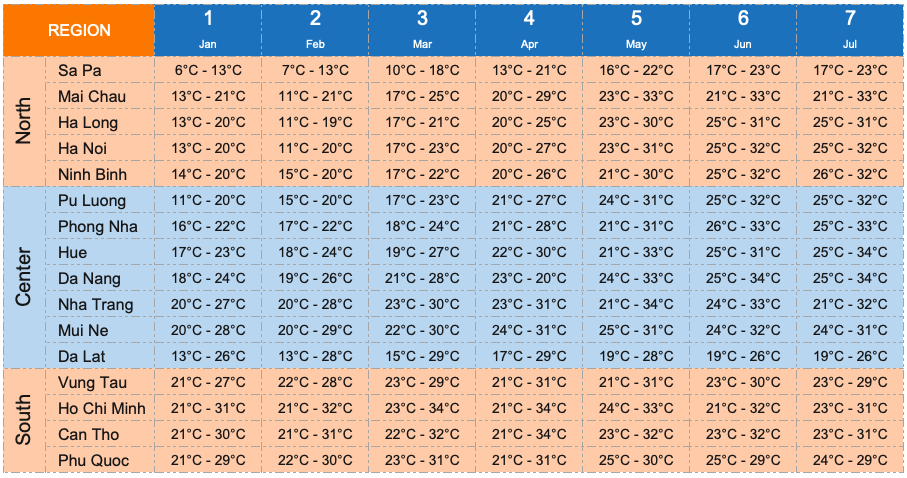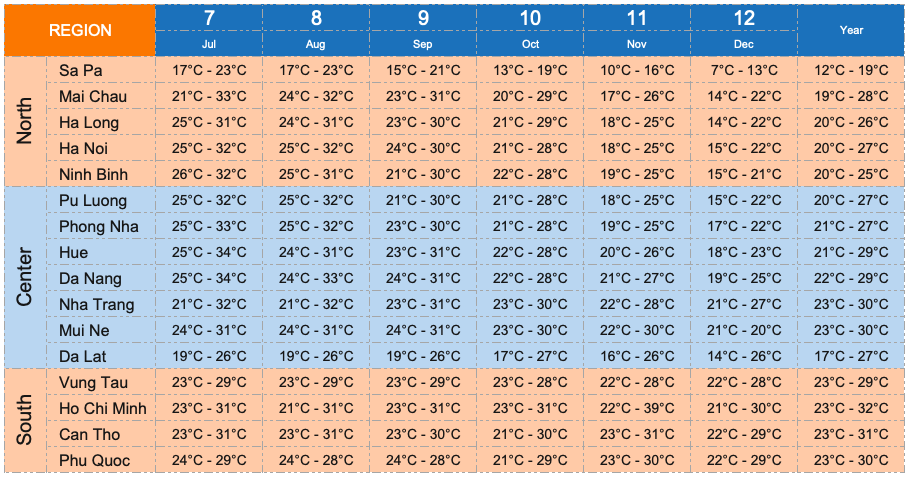 CULTURE
--------------------------
Vietnam has a long and particular customs associated with the nation's history of establishment and development. The characteristics of Vietnamese culture always attract foreign visitors and make them curious and learn. In general, Vietnam is a society that values families and values good traditions and customs.
Buddhism, Taoism, and Confucianism are the three pillars to influence Vietnamese ideology. Vietnamese people have no religion. Therefore, when you explore Vietnamese culture, you will find many religious constructions from Christianity, Buddhism, Hinduism, and so on. Many of them are attractive tourist destinations like the Temple. Mariamman Hinduism, Notre Dame Cathedral in Ho Chi Minh City, One Pillar Pagoda, Temple of Literature.
The most notable feature of Vietnam culture is the wet rice cultivation. Unlike the widespread belief that rice originated in India and China, that small white seeds began its story right in the Southeast Asian area. Artifacts are showing the trace of wet rice cultivation 10.000 years ago in the Red River Delta. Many distinctive features in Vietnam culture, such as cuisine, festivals are closely related to rice. Traveling from the North to the South of Vietnam, you can quickly come across immense rice terraces.
Characteristics of Vietnamese culture have existed for a long time. Over the years, many cultural flows have been introduced into Vietnam. But Vietnamese people are always aware of the importance of preserving the national culture and upholding traditional values.
SAFETY
--------------------------
Overall, Vietnam is among the safest countries for international guests. It is the top 6 nations for local hospitality based on a report by InterNations. Petty thefts are a serious issue in all nations worldwide; and the Vietnamese government is trying to solve this problem by installing more CCTV, especially in populous cities like Hanoi, Ho Chi Minh. As a responsible traveler,  you should pay attention to your belongings in public places to prevent robbery. Make sure all the bags are closed. If possible, leave precious things like jewelry, passport on a hotel safety deposits boxes. You may encounter annoying street vendors in some tourist attractions; the best way is to say "No, thanks" and shake your head.